Erdogan inaugurated for the third term as President of Turkey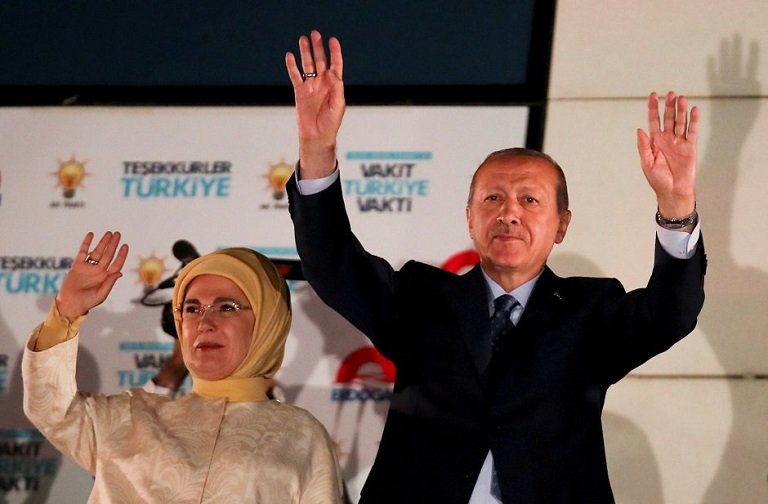 Recep Tayyip Erdogan of Turkey has been inaugurated for the third team as President after winning a historic runoff election to prolong his two decade leadership for another five years.
Erdogan, Turkey's transformational but partisan leader, won the May 28 runoff against a powerful opposition coalition.
According to official figures, Erdogan received 52.18 percent of the vote, while his opponent Kemal Kilicdaroglu received 47.82 percent.
"I, as president, swear upon my honour and integrity before the great Turkish nation and history to safeguard the existence and independence of the state," Erdogan said in the oath taking ceremony at the parliament in Ankara, Turkey.
The 69-year-old leader will be tasked with solving an economic crisis that has seen rampant inflation and the collapse of the lira.
In a speech after his inauguration, Erdogan called for unity and for the anger and bitterness of the opposition to be put aside for the interest of the nation.
"We want all opposition segments, including journalists, writers, civil society, artists and politicians, to reconcile with the national will,"
"If there is resentment, if hearts are broken, let's find a way to make peace" he stated.
"We will embrace all 85 million people [in the country] regardless of their political views, origins, or sect" he added.
The president is expected to introduce his new cabinet late Saturday, with media speculating that former finance minister Mehmet Simsek, a familiar figure with international influence, may return.
Dignitaries at the ceremony included Azerbaijan's President Ilham Aliyev, Venezuelan President Nicolas Maduro, Iran's Vice President Mohammad Mokhber, Hungary's right-wing Prime Minister Viktor Orban, and Russia's Lower House Speaker Vyacheslav Volodin.
The inauguration was followed by a lavish ceremony at the presidential palace in the capital attended by these world leaders.