BREAKING: Supreme Court affirms Adeleke as Osun governor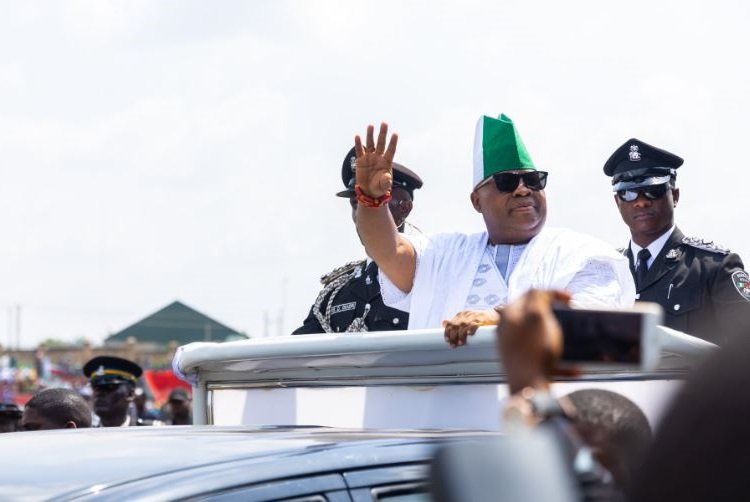 The Supreme Court of Nigeria on Tuesday upheld the governorship election of Senator Ademola Adeleke of the Peoples Democratic Party (PDP) as the governor of Osun State.
A five-member panel of the Supreme Court ruled that the Court of Appeal rightly ruled that Adeleke as governor of the Southwest State after the election tribunal had ruled in favour of former governor, Adegboyega Oyetola.
Oyetola, the All Progressives Congress governorship candidate was seeking to invalidate Adeleke's election.
In a unanimous decision, a three-member panel of justices led by Justice Mohammed Lawal, the appeal court held that Adeleke's appeal to challenge his dismissal by the Osun State Governorship Election Petition Tribunal was meritorious.
The court also ruled that the APC, and its candidate, Gboyega Oyetola, must pay N500,000 in costs.
The Osun tribunal had annulled Adeleke's victory and affirmed Oyetola of APC as the authentic winner of the poll after the Independent National Electoral Commission (INEC) had returned Adeleke as the winner of the poll.
INEC had declared that Adeleke polled 403,371 votes to defeat then-incumbent governor Oyetola of the APC, who got 375,027 votes.
Reacting to his victory, the Osun governor said, "We dedicate today's victory to God. Our governorship is an affirmation that a government of the people, by the people and for the people is possible. I express my heartfelt appreciation to great people of Osun state. On behalf of my family and party, I say thank you," he said.
President Muhammadu Buhari of the ruling APC has also backed the Supreme Court ruling. He said, "With the final decision by the Supreme Court on the July 16, 2022 governorship election in Osun State, all hands should be on deck to provide the @AAdeleke_01 administration all the support needed to implement programmes, policies, and plans fashioned to make Osun flourish and succeed.
"The main task at hand is to make the people feel the impact of good governance, that guarantees a prosperous, peaceful and stable Osun State.
"Elections should be seen as a path to an end, which is the progress of the people in a peaceful environment, rather than unending bickering. This is the time for inclusion and harmony in Osun State, at the end of litigation.
"Let me also recognize and acknowledge the important role of the judiciary in deepening rule of law and democracy in Nigeria," Buhari said.