BREAKING: Adeleke regains mandate at Appeal Court, Oyetola to pay N500,000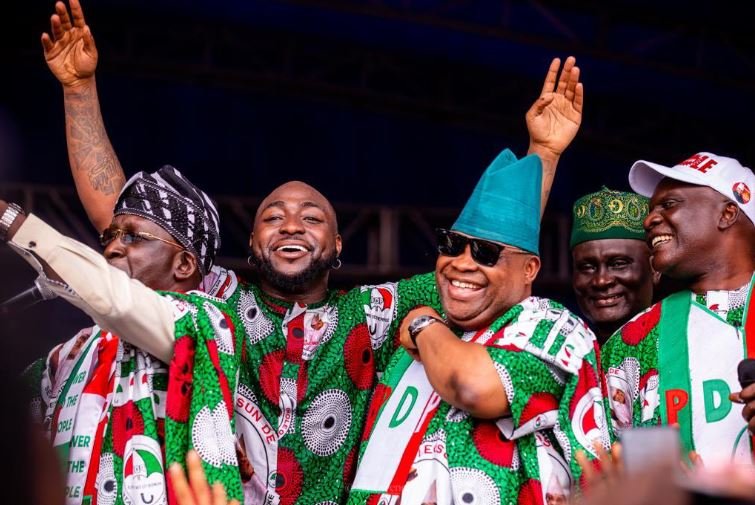 On Friday, the Court of Appeal in Abuja overturned the tribunal decision that invalidated Ademola Adeleke's election as governor of Osun State.
In a unanimous decision, a three-member panel of justices led by Justice Mohammed Lawal held that Adeleke's appeal to challenge his dismissal by the Osun State Governorship Election Petition Tribunal was meritorious.
The court also ruled that the All Progressive Congress, APC, and its candidate, Gboyega Oyetola, must pay N500,000 in costs.
During the ruling, the justice determined that the petitioner had the preponderance of evidence that there was over-voting in the elections.
The court also maintained that "the party alleging non-compliance with the electoral act must prove its case without merely relying on the weakness of the other party."
Delivering judgment, Justice Mohammed Shaibu overruled the judgment of the governorship election tribunal that nullified the outcome of the July governorship polls.
The three-man panel revoked the tribunal's order which directed that a Certificate of Return be withdrawn from Adeleke and issued to his predecessor and All Progressives Congress candidate, Oyetola.
The Osun tribunal had annulled Adeleke's victory and affirmed Gboyega Oyetola of All Progressives Congress as the authentic winner of the poll after the Independent National Electoral Commission had returned Adeleke as the winner of the poll.
INEC said Adeleke polled 403,371 votes to defeat then-incumbent Governor Adegboyega Oyetola of the APC, who got 375,027 votes
But Oyetola and the APC rejected the result of the poll and headed for the tribunal.
In its January 27, 2023 majority verdict, the Justice Tertse Kume-led tribunal annulled Adeleke's victory and declared Oyetola the winner of the poll.
However, a minority judgment by Justice B. Ogbuli affirmed Adeleke as the winner of the poll.
Displeased, Adeleke and the PDP headed for the Court of Appeal.
The Court of Appeal heard the appeal on March 13 and reserved its judgment.
But the court of Appeal on Friday set aside the tribunal judgement, affirming Adeleke as the authentic winner and governor of Osun State.