2023: CSOs task Tinubu, Atiku, others to declare assets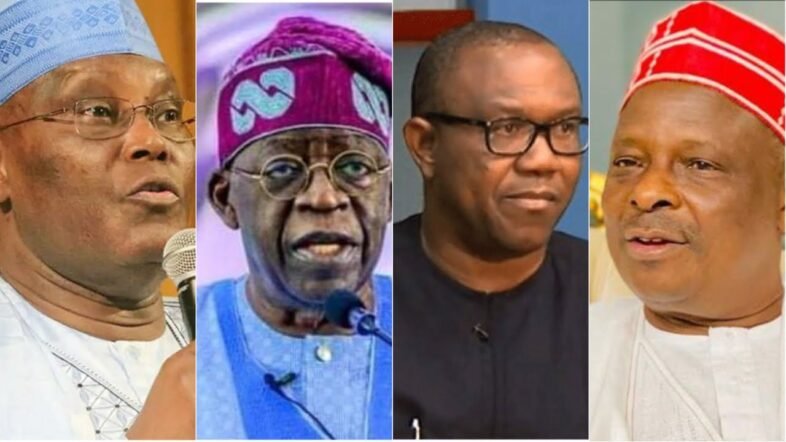 A coalition of Civil Society Organisations (CSOs) have urged the presidential candidates of the All Progressives Congress (APC); Asiwaju Bola Tinubu, the Peoples Democratic Party (PDP); Atiku Abubakar, the Labour Party; Peter Obi, and the New Nigerian Peoples Party (NNPP); Rabiu Kwankwaso to publicly declare their financial assets ahead of the 2023 general elections.
According to the group, the absence of open information about political candidates' financial assets creates a space for secrecy and a lack of responsibility, which feeds political corruption.
The CSOs, which include Yiaga Africa, Accountability Lab Nigeria, Connected Development (CODE), Socio-Economic Rights And Accountability Project (SERAP), Budgit, Centre for Journalism Innovation and Development (CJID), PLSI, and Enough is Enough (EIE), said the call had become urgent to prevent politicians from enriching themselves and their allies while holding public office.
He said: "Despite the existence of a legal framework for asset declaration for political office holders, the level of compliance is unknown as data on asset declaration for office holders is not available to the public.
"The lack of public data on the assets of potential political aspirants provides an avenue for opacity and a lack of accountability; thereby fuelling political corruption."
The coalition firmly asserted that the current administration had failed to set a precedent for the public disclosure of political office holders' assets.
Speaking on behalf of the coalition, CODE's Executive Director, Hamzat Lawal, urged all presidential candidates, the administration, and other key players to prioritise fiscal transparency, accountability in government processes, and strategies for bolstering anti-corruption organisations and addressing gender issues.
"In all of this, we are calling on all political parties and political aspirants to openly declare their assets in order to improve democracy in Nigeria through inclusive and accountable leadership with integrity and strengthening public trust in governance."
The coalition bemoaned the fact that the monetisation of politics dominated the political parties' primaries and that it has since become a sign of how vote buying and selling will be disruptive in the elections of 2023.
Sam Itodo, Executive Director of Yiaga Africa, disagreed, claiming that the constitution was broken by the appointment of people with obvious political allegiances to the Resident Electoral Commission (REC) of the Independent National Electoral Commission (INEC).
Due to Nigeria's established corrupt political class, which keeps citizens trapped in submissive, self-destructive relationships with political leaders, he lamented that vote buying has become a prevalent practise.
Itodo urged the National Assembly to monitor the INEC's complete operational independence before to the 2023 elections and to heed repeated requests for the commission's budget to be transparent and for its financial records to be audited.