Anger as Buhari Gifts Niger Republic N1.1bn for SUVs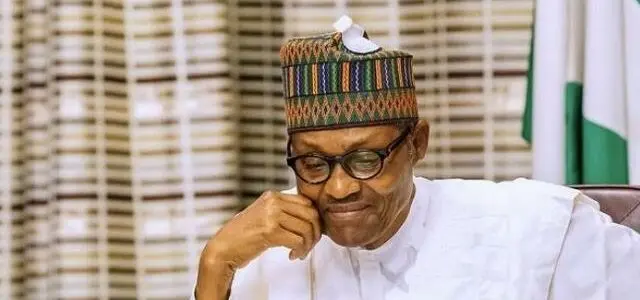 On Wednesday, the President, Major General Muhammadu Buhari (retd. ), came under fire for his approval of N1,145,000,000 for the purchase and supply of ten Toyota Land Cruiser vehicles to Niger Republic.
The revelation was made by investigative journalist David Hundeyin, who tweeted that he obtained a document from Nigeria's Budget Office proving that the President approved the purchase of the vehicles from the neighboring country.
Hundeyin also attached a picture of the document to validate the claim that the President approved the release of the money to a company, Kaura Motors Nigeria Limited, on February 28, 2022.
"Being release of funds in the sum of N1,145,000,000 to the office of the Accountant General of the Federation IFO Kaura Motors Nig. Limited for supply of 10 numbers Toyota Land Cruiser V8 Vehicles to Republic of Nigeria vide Mr. President approval on page 83 dated 28/02/2022," the document stated.
The Federal Government defended the purchase of the vehicles, claiming that it was done to allow the country to safeguard its territory in the best interests of Nigeria's security.
Responding to journalists' questions following the Federal Executive Council meeting on Wednesday, Minister of Finance, Budget, and National Planning Zainab Ahmed said it was not the first time Nigeria had helped its neighbors.
"This is not the first time that Nigeria has supported Niger, Cameroon or Chad, and the President makes an assessment as to what is required, based on the request of their President and such requests are approved and the interventions provided is to enhance their capacity to protect their own territory as it relates to security also to Nigeria," Ahmed said.
However, Nigerians have criticized the Federal Government for allocating funds to purchase vehicles for another country in the midst of other pressing needs, such as the ongoing strike by the Academic Staff Union of Universities and the country's harsh economic realities.
Auwal Rafsanjani, Country Director of Transparency International, said the gesture demonstrated that Nigeria's current political leaders were insensitive to the plight of its citizens.
Olanrewaju Suraju, chairman of the Human and Environmental Development Agenda, also reacted, saying the cost of the vehicles was exorbitant.
He said, "With the level of insecurity and the lack of resources in the country, the next thing we could think of is to purchase vehicles for the Niger Republic. There is nothing bad assisting sister countries in their time of need but this is wrongly conceived.
"Also, it is nearly impossible that those vehicles would cost that amount,that deserves to be investigated. The anti-corruption agencies should investigate this."