Yet another war? China threatens to attack Taiwan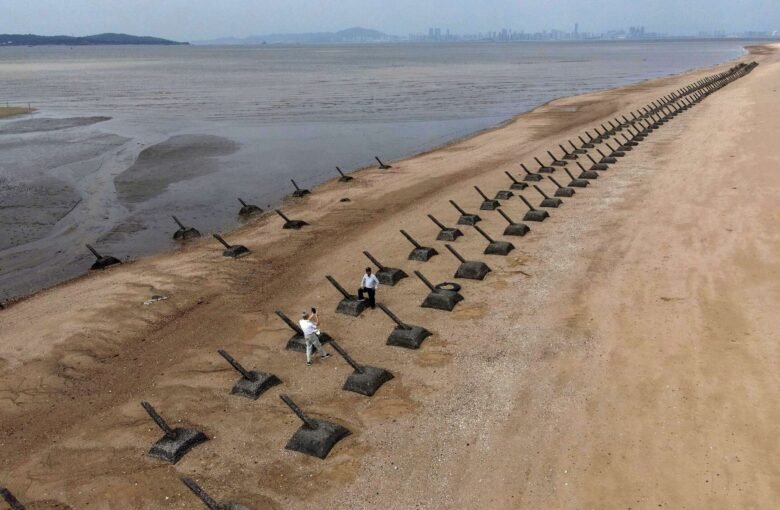 A huge war is threatening just five months after it first broke out when Russia invaded Ukraine on February 24.
China has vowed to attack Taiwan in response to what it has labeled Nancy Pelosi's visit to Taiwan as "provocative".
Even though Pelosi was in Taiwan yesterday, she left a problem in her wake and opened the door for fresh confrontation between China and the US over dominance and influence in Asia.
Taiwan is currently preparing for Beijing to start conducting live military drills today, an escalation without recent precedent that may encircle the island and unleash missiles as close as 10 miles off its coast.
While Taipei was in a festive mood, China issued a warning as it prepared for live-fire exercises that would directly challenge Taiwan's claim to its shoreline.
Beijing declared the visit to be an unacceptable violation of diplomatic protocol and has moved quickly to reassert its sovereignty over Taiwan.
Numerous Chinese fighter jets and warships were reportedly encircling Taiwan as of yesterday in a show of force that will undoubtedly lead to conflict on the Taiwan Peninsula and throughout Asia.
Ms. Pelosi is the most senior US politician to visit in 25 years, but Beijing is upset with her visit as part of a larger Asian tour since she disregarded advice to avoid visiting the former island of Formosa.
The US has been accused of "violating China's sovereignty under the guise of so-called democracy," according to the Beijing authorities, who are furious.
Chinese Foreign Minister Wang Yi warned that those who play with fire will not have a good outcome and that those who offend China will face punishment.
China, said to Ms. Pelosi in a statement, cannot stop foreign leaders from visiting Taiwan to show respect for its thriving democracy, to highlight its numerous accomplishments, and to reaffirm our commitment to ongoing cooperation.

President Joe Biden, incidentally, is said to have disapproved of Pelosi's trip, warning that the American military thought it was "not a smart idea right now" in light of the current state of the bilateral relationship.
Washington now seems that the US's Taiwan policy has put it in a diplomatic pickle.
It adheres to the "One China" policy, which recognizes only one Chinese government and establishes diplomatic ties with Beijing rather than Taiwan.
On the other hand, it keeps up a "strong unofficial" relationship with the island, selling Taiwan defense equipment.
With what it referred to as "necessary and just" military exercises in the seas about 10 miles (16 km) from Taiwan, China has reaffirmed its determination to handle the issue.