Kuje Prison Break: I'm disappointed with the Intelligence system – Buhari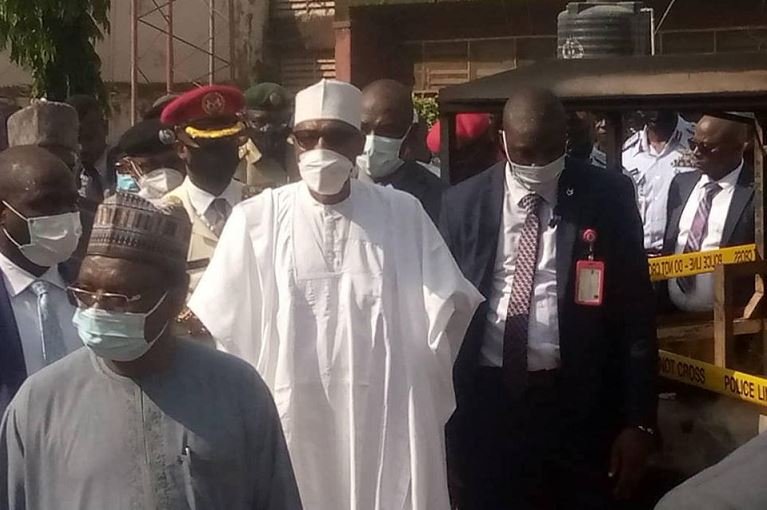 President Muhammadu Buhari says he is disappointed with the Nigeria Intelligence system following a well coordinated attack on Kuje Correctional Centre in the Federal Capital Territory on Tuesday.
The President had visited the prison site after the attack on the facility which led to the release of over 400 inmates, most of whom are members of Islamist sect, Boko Haram.
Reacting to the attack after his visit, the President questioned how the gunmen could coordinate such attack without the Intelligence agency knowing beforehand.
"Saddened by the attack on the Medium Security Custodial Centre, Kuje. I am disappointed with the intelligence system," he said in a tweet.
"How can terrorists organize, have weapons, attack a security installation and get away with it? I am expecting a comprehensive report on this shocking incident," he said.
Saddened by the attack on the Medium Security Custodial Centre, Kuje. I am disappointed with the intelligence system. How can terrorists organize, have weapons, attack a security installation and get away with it? I am expecting a comprehensive report on this shocking incident.

— Muhammadu Buhari (@MBuhari) July 6, 2022