Shakira in the dock in Spanish tax fraud case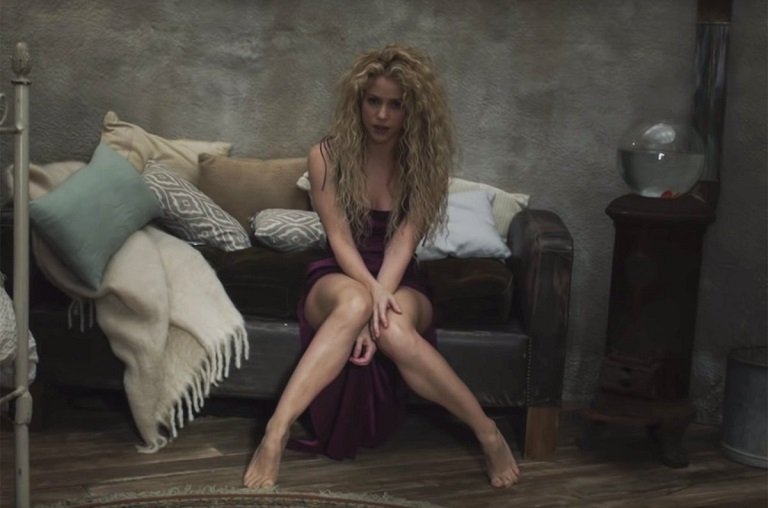 Colombian superstar Shakira goes on trial in Barcelona on Monday in a tax fraud case, with Spanish prosecutors seeking a jail term of over eight years for the Grammy-winning singer.
They accuse the 46-year-old of defrauding the Spanish state of 14.5 million euros ($15.7 million) on income earned between 2012 and 2014, charges denied by the singer who says she only moved to Spain full time in 2015.
The case centres on how much time the singer, whose hit singles include "Hips Don't Lie", "Whenever, Wherever" and the 2010 World Cup song "Waka Waka", spent in Spain between 2012 and 2014.
Spanish authorities allege Shakira Isabel Mebarak Ripoll—dubbed the Queen of Latin Pop—spent more than half of that period in Spain and therefore should have paid taxes in the country.
They say she moved to Spain after her relationship with former FC Barcelona star defender Gerard Pique became public in 2011, but maintained official tax residency in the Bahamas until 2015.
In its indictment, the prosecution claims that Shakira "used a set of companies" based in tax havens "with the intention of not paying" tax in Spain.
Prosecutors are seeking a jail term of eight years and two months, and a fine of nearly 24 million euros ($24 million dollars) for the singer.
Shakira's lawyers say that until 2014, she was leading a "nomadic life" and earned most of her money from international tours, and that she moved permanently to Barcelona just before the birth of her second son in January 2015.
"I've paid everything they claimed I owed, even before they filed a lawsuit. So, as of today, I owe zero to them," the singer said in an interview published in Elle magazine in 2022.
Shakira announced her split from Pique in June 2022 after a decade-long relationship, ending what had been one of the world's most famous celebrity couples. She moved to Miami in April with their two sons, Milan and Sasha.
Her high-profile trial is set to get underway at a Barcelona court at 10 am (0900 GMT). It is expected to run until December 14, with the court scheduled to hear from nearly 120 witnesses.
While the singer is expected to take the stand on the opening session of the trial, she may request permission from the court to not be present at the remaining hearings.
Details of her private life will likely emerge during the proceedings since Spanish prosecutors carried out a meticulous investigation to prove their case.
They interviewed her neighbours, tracked her images on social networks, checked payments at hairdressers, and even the health clinic she attended during her pregnancy to prove their accusation.
Questions about Shakira's finances have been raised before.
The Latina superstar was named in one of the largest-ever leaks of financial documents in October 2021, known as the "Pandora Papers", which revealed the wealth and tax avoidance strategies of the global rich, in her case relating to residence in the Bahamas.
Spain has in recent years cracked down on celebrities like football stars Lionel Messi and Cristiano Ronaldo for not paying their full due in taxes.
Both players were found guilty of evasion and received prison sentences that were waived for first-time offenders.
Shakira's former partner, Pique, was himself convicted of tax fraud in 2016 and later ordered to pay the tax office 2.1 million euros.
The singer picked up three awards at the Latin Grammy Awards in Seville, southern Spain on Thursday, including song of the year and best pop song for her collaboration with Argentine DJ Bizarrap on "Bzrp Music Sessions, Vol. 53".
The track takes swipes at her former partner Pique and includes a reference to being left with a "debt to the tax office". It has been played almost 1.5 billion times on Spotify and YouTube.
AFP