Premature Gaza babies evacuated to Egypt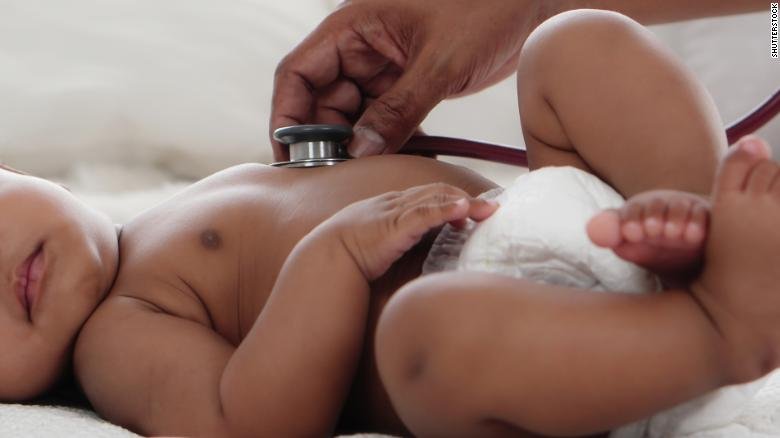 A group of 28 prematurely born babies evacuated from Gaza's biggest hospital were taken into Egypt for urgent treatment on Monday, while Palestinian health authorities said people were killed inside another Gaza hospital encircled by Israeli tanks.
The newborns had been in north Gaza's Al Shifa hospital, where several others died after their incubators were knocked out amid a collapse of medical services during Israel's military assault on Gaza City.
Israeli forces seized Al Shifa last week to search for what they said was a Hamas tunnel network built underneath. Hundreds of patients, medical staff, and displaced people left Al Shifa at the weekend, with doctors saying they were ejected by troops and Israel saying the departures were voluntary.
Live footage aired by Egypt's Al Qahera TV showed medical staff carefully lifting tiny infants from inside an ambulance and placing them in mobile incubators, which were then wheeled across a car park towards other ambulances.
The babies had been transported on Sunday to a hospital in Rafah, on the southern border of Hamas-ruled Gaza, so their condition could be stabilised ahead of their transfer to Egypt.
All of the evacuated babies were "fighting serious infections", a World Health Organisation spokesperson said.
Eight infants have died since doctors at Al Shifa originally raised an international alarm this month about 39 premature babies at risk from a lack of infection control, clean water, and medicines in the neonatal ward.
12 dead in hospital ringed by Israeli tanks
At another hospital, funded by Indonesia, Gaza's health ministry said at least 12 Palestinians were killed and dozens wounded by firing into the complex encircled by Israeli tanks.
There was no immediate comment from the Israeli military about the situation at the hospital, where health officials said 700 patients and staff were under Israeli fire.
The Palestinian news agency WAFA said the facility in the northeastern Gaza town of Beit Lahia had been hit by artillery rounds. Palestinian health officials said there were frantic efforts to evacuate civilians out of harm's way.
Hospital staff denied there were any armed militants on the premises. Israel says its forces in Gaza are attacking "terror infrastructure" and accuses Hamas of waging war behind human shields, including in hospitals. The Islamist group denies this.
"We had information earlier that tanks were besieging the Indonesian hospital. Unfortunately, communications there are almost cut," Nahed Abu Taaema, director of Nasser Hospital in the southern Gaza city of Khan Younis, told Reuters.
"We are very concerned about the fate of our colleagues and the fate of wounded and displaced people who may have still been sheltering there. No ambulances can reach them, and we're afraid the wounded will die."
Indonesia condemned what it called Israel's "attack" on the hospital set up with Indonesian funding in 2016, saying it clearly violated international humanitarian laws, and urged countries close to Israel to get it to stop the violence.
Like all other health facilities in the northern half of Gaza, the Indonesian Hospital has largely ceased operations but is still sheltering patients, staff, and displaced residents.
Israel has ordered the total evacuation of the north, but thousands of civilians remain, many sheltering in hospitals. Food, fuel, medicines, and drinking water have been running out across the enclave under Israel's six-week-old siege.
In the south, where hundreds of thousands of Gazans who fled the north of the enclave are sheltering, at least 14 Palestinians were killed in two Israeli strikes on houses in Rafah, according to Gaza health authorities. There was no immediate Israeli comment on the incident.
Fighting is heavy around major refugee camp
Witnesses also reported bouts of heavy fighting between Hamas gunmen and Israeli forces trying to advance into north Gaza's Jabalia refugee camp, home to 100,000 people and, according to Israel, a significant militant stronghold.
Repeated Israeli bombardment of Jabalia, an urban extension of Gaza City that grew out of a camp for Palestinian refugees from the 1948 Israeli-Arab war, has killed scores of civilians, Palestinian medics say.
The Israeli military issued a statement with video of air strikes and troops going house-to-house in Gaza, saying they killed three Hamas company commanders and a squad of Palestinian fighters without giving specific locations.
Despite continued fighting, US and Israeli officials said a Qatari-mediated deal to free some of the hostages held in the Palestinian enclave and pause fighting temporarily to enable aid deliveries to stricken civilians was edging closer.
Hamas militants took about 240 hostages during a deadly cross-border rampage into Israel on Oct. 7, prompting Israel to invade the crowded Palestinian territory in an effort to eliminate the Islamist group after several inconclusive wars since 2007.
Israeli tallies recorded about 1,200 deaths, mostly civilians, in the Hamas assault, making it the deadliest day in Israel's 75-year-old history.
Since then, Gaza's Hamas-run government has said at least 13,000 Palestinians have been killed, including at least 5,500 children, by unrelenting Israeli bombardment.
The United Nations says two-thirds of Gaza's 2.3 million people have been made homeless.
Another 20,000 Gazans, including increasing numbers of unaccompanied children, journeyed from the north to south, mainly by donkey cart, bus, or on foot, on Sunday, and some 900,000 displaced people are now in UN shelters, the UN Humanitarian Office (OCHA) said in an update on Monday.
Thousands more displaced people were sleeping against the walls of shelters in the south, out in the open, with an average of one shower for 700 people and one toilet for 150, OCHA said.
Israeli forces have seized wide areas of the north, northwest, and east around Gaza City, the Israeli military says.
But Hamas and local witnesses say militants are waging guerrilla-style warfare in the warrens of the congested, urbanised north, including parts of Gaza City and the sprawling Jabalia and Beach refugee camps.