Troops free 18 kidnapped victims in Zamfara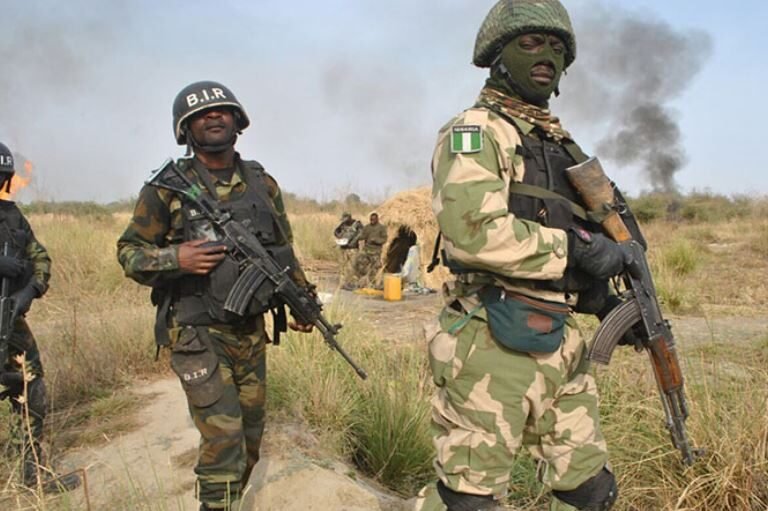 No fewer than 18 kidnapped victims have been rescued by the troops of the Joint Task Force Northwest, Operation Hadarin Daji (OPHD).
According to a statement issued on Sunday by the acting Deputy Director of Information for Operation Hadarin Daji, Captain Ibrahim Yahaya, for the force information officer, OPHD, under the command of the General Officer Commanding 8 Division Nigerian Army, has rescued over 18 kidnapped victims in its Areas of Responsibility covering Zamfara, Kebbi, Katsina, and Sokoto.
He disclosed that the successes were achieved on September 9, 2023, when the operatives deployed at Forward Operating Base (FOB) in Anka LGA of Zamfara State successfully rescued five kidnapped victims after a gun duel with armed bandits along Anka-Baggega Road in Zamfara State.
"The victims were abducted by armed bandits who blocked Anka-Baggega Road and abducted several kidnapped persons in a canter truck while conveying goods to Baggega Market in Anka LGA".
"Similarly, troops of FOB Hannutara in Zamfara State rescued two victims who were kidnapped from their farmlands. They were abandoned by their captors when they sighted the troops on routine and confidence-building patrol approaching the farm," he said.
Furthermore, he revealed that he acted on a distress call from locals about armed bandits' kidnapping activities in Danfanmi village in Kaura Namoda LGA. "Troops of OPHD in Birnin Magaji immediately mobilised to the villages, which led to the rescue of three victims".
On September 8, 2023, troops of FOB Baggega in Zamfara State, while on a fighting patrol, intercepted and rescued six kidnapped victims who had escaped from their captives in Gando Forest.
"Preliminary investigation revealed that the victims were kidnapped from the Mahuta community in Kebbi state and have spent ten weeks in captivity."
"Furthermore, troops deployed at Tsafe LGA of Zamfara State rescued two females who were kidnapped at late hours when bandits invaded their community. The females were immediately taken to General Hospital Tsafe for medical attention."
He insisted that all rescued victims be turned over to the relevant authorities for reunification with their families.
Major General Godwin Mutkut, the General Officer Commanding (GOC) 8 Division Nigerian Army and Commander Joint Task Force Northwest Operation Hadarin Daji (OPHD), has continued to commend the troops for their vigour, resilience, and fast response to distress calls.
General Mutkut informed the people of the troops' commitment and determination to providing adequate protection to the inhabitants of the region, and he also praised the people of the Northwest for their cooperation in providing timely information to the troops.