#SexForGrades: Suspended UNICAL dean files lawsuit against VC, others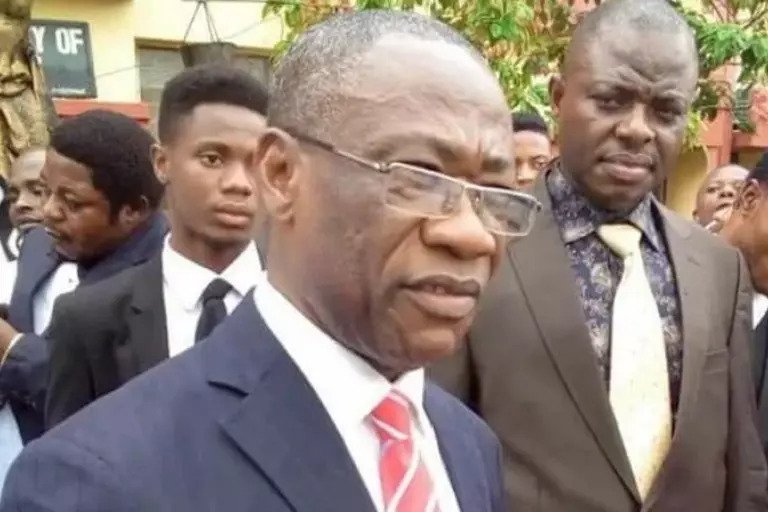 Prof. Cyril Ndifon, the suspended Dean of the Faculty of Law, University of Calabar (UNICAL), has filed a lawsuit against the institution's Vice Chancellor, Prof. Florence Obi, over alleged character defamation.
Ndifon had filed a lawsuit against UNICAL's vice chancellor and three other defendants, expressing his anger at what he described as dragging his image through the mud even when he had done nothing wrong.
Other defendants in the case before a National Industrial Court in Calabar include the UNICAL Registrar and Prof. Dorathy Oluwagbemi-Jacob.
He accused the vice chancellor of colluding with the LAWSAN president (unical chapter), Mr. Obi Benedict Otu, and one of the VC's nieces, Destiny Omokiti, to stage-manage a protest against him so as to pull him down.
According to him, "Shortly after the said protest, Mr. Otu issued a statement where he revealed that he deliberately hid his intention and real purpose of the protest from innocent students, who were freshmen, and upon their concealment of purpose, tendered a public apology. That excerpt went viral on social media.
"My right and freedom of movement to the University of Calabar premises have been restricted and curtailed by order of the vice chancellor. I am gravely prejudiced on account thereof.
"To remove me from office as Dean of Law Faculty without any prior vote taken at a meeting of the faculty of law board for this purpose constitutes a departure from the prescriptions of the University of Calabar Act."
Reacting to the suit, the university's Public Relations Officer, Mr. Effiong Eyo, said the institution only set up a panel to investigate allegations against the embattled Dean of the Law Faculty.
He said, "No one has found him guilty; what we did was investigate the alleged misconduct, but since he felt court was the only option, we will be there for the hearing."