Senate debunks rumoured plans to impeach Akpabio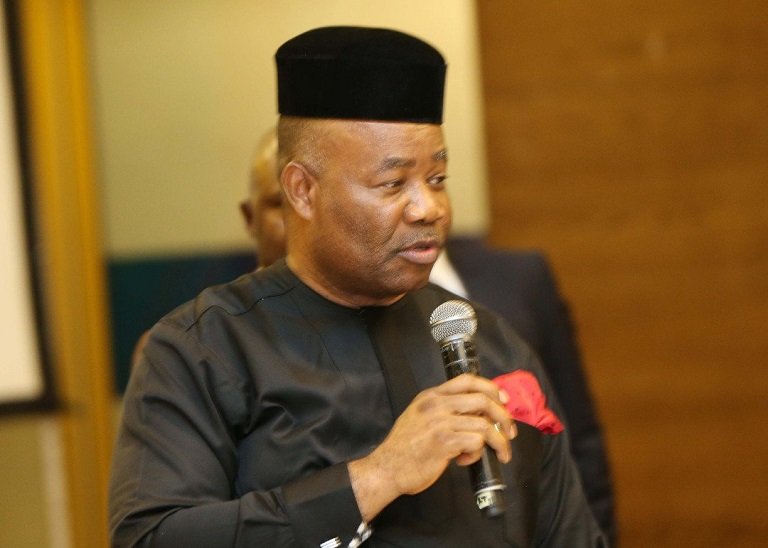 The Senate on Saturday refuted rumours that certain senators were planning to impeach Senate President Godswill Akpabio, calling the charges demonic and unreal.
"Our attention has just been drawn to syndicated satanic verses in a section of the media, of purported and illusory plots of leadership change in the Senate," said the upper chamber, in a statement by its spokesman Yemi Adaramodu.
"This imaginative composition is in the realm of the fake and fallacious story of N100m per legislator," it said.
"It's apt to note that the 10th Senate, under the leadership of Senator Godswill Akpabio has carried out its Legislative and constitutional duties diligently."
Adaramodu contended that the upper chamber of the national assembly had enacted "life-enhancing" measures and resolutions in less than 60 legislative days, and that service chiefs and ministers, among others, had been screened and confirmed in addition to monitoring tasks.
"We urge the fifth columnists, who operate undoubtedly outside the Senate, desperate to cause disharmony through media stunts and thus clipping the wings of Nigeria's democracy, to take caution," the statement continued.
"The Senate should be allowed fresh air to settle down for its national assignments, so that the Nigerian project can move forward. The media too, should be discerning not to be used as hand tool to these retailers of fake and bad news."