NIS to produce 24,000 passports daily – Tunji-Ojo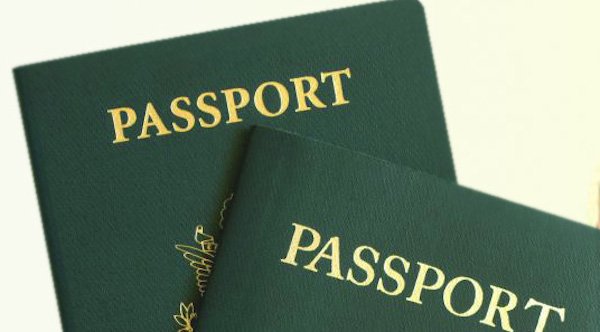 The federal government intends to produce at least 24,000 passports every day in order to eliminate the delays that residents face in acquiring their passports.
The production would begin as soon as the 200,000 passport backlogs were eliminated.
Olubunmi Tunji-Ojo, Minister of Interior, said this in Abuja on Friday during a visit by a group from the United Nations Office on Drugs and Crimes.
According to Ajibola Afonja, the Ministry's Director of Press, approximately 97,000 of the 200,000 backlogs of passports had been cleared.
The statement partly read, "The Minister averred that the President is interested in the country's development; therefore, there would be no room for duplication of responsibility by the agency and the ministry.
"He further cited an example of the ongoing reforms in the NIS for passport issuance; he confirmed that "as of this morning (Friday), about 97,000 passports have been cleared, and he assured Nigerians that 24,000 passports would be produced in a day when the backlogs are cleared".
The Minister requested UNODC's assistance in providing skills acquisition to inmates in Nigerian correctional facilities, emphasising that the agency's initiatives would not be politicised.
"Tunji-Ojo said correctional facilities should be centres of reformation for inmates, as indicated by the nomenclature of the facilities. He said the custodial facilities should not be seen as condemnation centres.
"The Minister made the passionate appeal and implored the United Nations Agency to always collaborate with the Ministry by engaging it for any interventions across the services of the Ministry in order to avoid duplications, which often breed corruption.
"He further allayed the fear of UNODC functionaries in Nigeria that their intervention would not be politicized. Hon. Tunji-Ojo assured the team that he is not one of such politicians, adding that he is not just a politician but a technopolitician.
"He assured the visiting UNODC team that as long as he remains the Minister in the Ministry of Interior, their intervention would surely be implemented with the objectives of the projects.
"The Minister also solicited the support of the organisation for advocacy and reorientation of Nigerians' minds about inmates after serving their jail term.
"He pleaded for the expansion of the collaboration to cover the six geopolitical zones in the country."
Earlier in the visit, Mr. Oliver Stolpe, the UNODC team leader, stated that they were at the ministry to see the areas of collaboration, and he also listed areas in which the body has intervened.