Passports: Nigerians applaud interior minister for 60,000 applicants clearance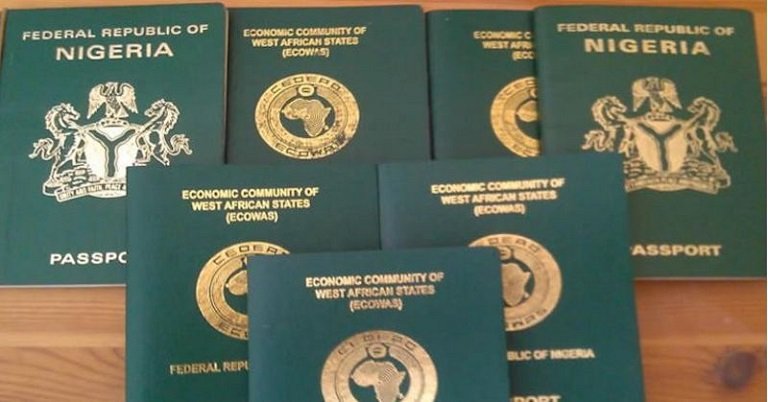 The Minister of Interior, Olubunmi Tunji-Ojo, has said that a backlog of almost 60,000 passports has been cleared in four working days.
"As of this morning, I can tell you that about 60,000 passport backlogs have been cleared, specifically 59,906.
"On Wednesday, September 6, 2023, when I gave the 2-week ultimatum, we had over 200,000 backlogs.
"We have recorded progress, and I maintain my word that those backlogs must be cleared.
Nigerians have taken to different social media platforms to shower praise on the Minister of Interior, Hon. Olubunmi Tunji-Ojo, for not only not making the promise but also fulfilling it.
One of the prominent Instagram blogs, Instablog, posted the development, and the comments section is full of hope, praise, and happiness.
Reacting to the new development, Violet Queenmother said, "So they can work like this when ordinary renewal of my passport takes 6 months. They know how to work; they just decide to make life difficult for us," she concluded.
Similarly, ayinke.ade noted, "as it should be. Not those unnecessary bottlenecks."
For benorac7, "We know the right thing to do; we just need people who are ready to do the work to be in those key positions, and everything will work out fine in Nigeria. I salute the effort of the Minister of Interior.
Ekitiketan noted, "This is a great development. The kind of leadership we need right now"
Mona_lisa_perry recalled when the minister gave the pledge to clear the backlog last week, "Indeed! Not business as usual. Just last week, the minister made the pledge about clearing the backlogs; now, 60,000 applications have been cleared by NIS. It is good that he is keeping them on their toes. Nigerians, there is hope for a great Nigeria. He concluded.
While ennyzee says, "we can actually work to make things work here, especially when there is political will and determination,"
Olatunde Charles pointed out that "it means those immigration people had just been very lazy or intentionally delayed the processing to cause scarcity".
_faiad questioned, "How are they able to clear 60,000 booklets in four days? But they always told us there were no booklets and that they would only be issuing passports to the highest bidders. See how we punish ourselves and blame the government?"
nichecarver12 noted that "what has been dragging Nigeria behind have been sabotage actions. Now that a minister knows his job, anybody who is going to be a saboteur has been told to either sit up or move out. It's as simple as that. Most of these bottlenecks are caused by people in the NIS offices intentionally delaying the procedure so that they can have the avenue to make huge amounts of extra money from Nigerians."
"Imagine what is daily ringing in the immigration staff's ears: 'Either you work or give us space. No more public holidays for passport officers." Calebmgbah wrote.
Famo_cares asserts that, "With this achievement, I hope Nigerians understand that it is we Nigerians that are Nigeria's problem. I am sure all the staff at the NIS, comprising all tribes and religions, including the President and the governors we hate so much, have relatives in the civil service, and if they do, they are all Nigerians. Yet the same civil servants are the same people sabotaging and extorting Nigerians from getting their passports, and we blame the government. Who is the government? Are the people working there aliens? Until Nigerians change their attitudes and become patriotic, we will never move forward. In the same vein, leadership also matters a lot. Now that it is obvious that former minister Rauf Aregbesola was an abysmal failure in the office that he couldn't achieve for eight (8) years,another minister has done it in less than two weeks of taking the same office.
I urge the minister to keep an eye on the staff at the NIS; those who are not ready to work should be kicked out, and passionate Nigerians should be engaged. God bless Nigeria, he prayed.
"With this guy in charge, I won't have to wait for six months to renew my passport." Iam_maguire concluded.