Nagelsmann replaces Flick as Germany coach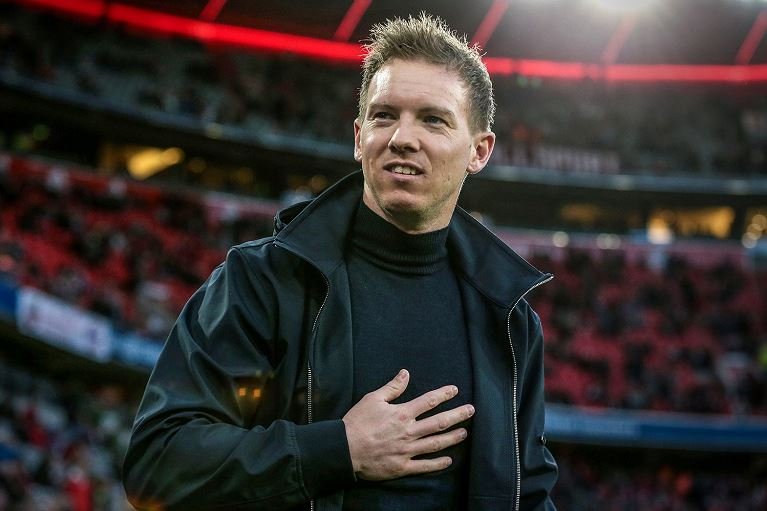 The German football association (DFB) announced on Friday that Julian Nagelsmann will take over as head coach of Germany, succeeding the dismissed Hansi Flick, just nine months before Germany hosts the European Championship.
With a contract that expires at the end of July 2024, the 36-year-old former Bayern Munich manager will be free to go after Euro 2024.
"We have a European Championship in our own country — that's something special," Nagelsmann said in a statement released Friday.
"I have a great desire to take on this challenge."
"We are convinced (that) Nagelsmann will ensure that the national team inspires its fans and that the Euros are also a sporting success," DFB President Bernd Neuendorf stated, praising Nagelsmann as "an outstanding coach."
Earlier this month, Flick got his marching orders, making him the first-ever dismissed coach in Germany's history.
Prior to his dismissal, he had only won four of the team's seventeen games, and he led the squad to an unhappy group-stage elimination at the 2022 World Cup in Qatar.
Following a dismal 4-1 friendly loss to Japan in Wolfsburg at the beginning of September, Flick was fired.
After being fired by the German champions in March, Nagelsmann, who also succeeded Flick as Bayern coach, is unemployed.
Following his stellar stints at Hoffenheim and RB Leipzig, Nagelsmann was seen as a rising talent.
The former Bayern Munich manager was mentioned as a possible candidate for a number of top club vacancies over the summer, being linked with English sides Chelsea and Tottenham Hotspur, as well as Paris Saint-Germain.
DFB sporting director Rudi Voeller took the reins on a "one-off" basis for Germany's 2-1 win over France in Dortmund, but said his main task was to find a permanent successor.
Nagelsmann said the victory over France was "the beginning" of the team's journey to Euro 2024.