Missing Intestine: Falana urges police to probe patient's death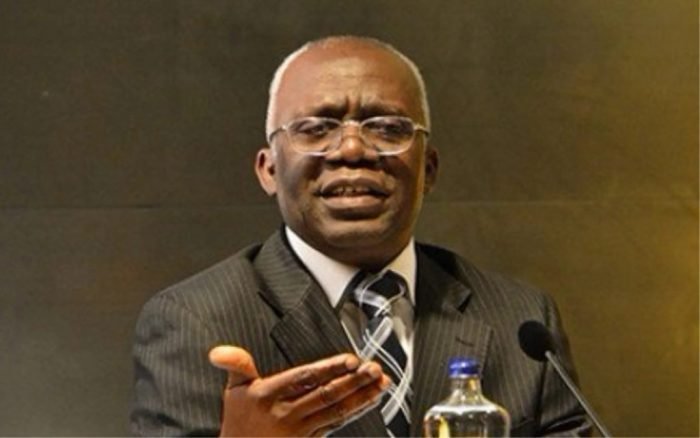 Renowned Nigerian lawyer and human rights activist, Femi Falana (SAN), has called for an investigation into the circumstances surrounding the death of Adebola Akin-Bright, the boy whose intestine was allegedly removed at a hospital in Lagos State.
Falana's call for an investigation of the death of the patient comes on the heels of the mother of the 13-year-old boy, Mrs. Deborah Abiodun, who had cried out that her son's intestines were removed during surgery at the Lagos State University Teaching Hospital (LASUTH).
However, the management of LASUTH has since denied the claims, saying it did not remove any organ from Adebola's body while performing corrective surgery on the teenager, who had previously been operated on at a private hospital in Lagos.
Despite efforts by doctors and Lagos State Governor Babajide Sanwo-Olu to save his life, Adebola died two days ago at LASUTH.
In a letter dated Friday, the Falana and Falana's Chambers asked the Lagos State Commissioner of Police to investigate the incident.
According to the letter signed by Barr. Taiwo Olawanle Falana's Chamber, their attention was drawn to the boy's death, stating that they are a firm of legal practitioners committed to the defence of human rights.
The letter reads: "Our attention has just been drawn to the untimely but avoidable death of Master Adebola Akin-Bright, who developed complications arising from a surgery conducted on him at a private hospital in Lagos a few weeks ago.
"You would recall that the mother of the deceased boy, Mrs. Deborah Abiodun, had on September 1, 2023, alleged the disappearance of her child's small intestine during his treatment at the said private hospital.
"Having regard to the circumstances surrounding this avoidable death, we are compelled to humbly request that you invoke your power as enshrined under the Police Act to investigate and unravel the circumstances surrounding the death of this young, promising boy."