Lauretta Onochie denies she's homeless in the UK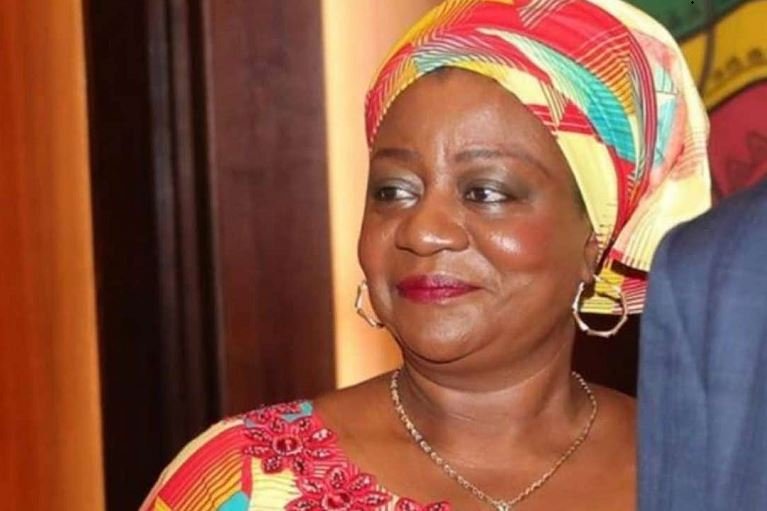 Lauretta Onochie, the former Chairman of the Board of the Niger Delta Development Commission (NDDC), has rejected rumours that she was booted out of an apartment in the United Kingdom.
Onochie, who also served as a special assistant on new media to former President Muhammadu Buhari, was reported to be stranded on Saturday after being booted out by family members.
She, on the other hand, refuted the reports on Sunday in a statement she released via her social media platforms, claiming that it was her cousin, whom she had shielded, who sought to force her out.
Onochie stated that she reclaimed her home from the said family member after a long battle in which she was denied access to her possessions.
"My Cousin, Victor Ashiedu Fejokwu and his wife, Ruth Emereze were stranded, infact homeless at the time. I took pity on them, took them in, to house them in my home." Onochie stated
"A year ago, when I started making plans to return to continue housing them, they blocked my phone number. I had no access to my letters. Consequently, I missed quite a number of appointments.
"Having the key to the property, I turned up at the door, twice. They installed bolts and bolted the door from the inside and refused to let me in.
"They stopped contributing to the rent when they both have jobs, preferring to host lavish parties.
"I tried again for the last time. When I knocked, his wife sneaked from the garden into the house, to bolt the front door against me.
"Miraculously. Miraculously. She forgot to lock the garden door through where she sneaked into the house. I got access to the house through that door."
WHAT A BATTLE, I RECOVERED MY HOME!!!
My Cousin, Victor Ashiedu Fejokwu and his wife, Ruth Emereze were stranded, infact homeless at the time. I took pity on them, took them in, to house them in my home.

A year ago, when I started making plans to return to continue housing… pic.twitter.com/NusDVJNSN5

— Lauretta Onochie (@Laurestar) September 3, 2023
Concluding her side of the story Onochie said, "They became nasty. Of course, I called the police who dealt them a heavy blow, telling them they must vacate for me unless I was willing to continue to house them. The cowardly  thug ran away before the arrival of the Police. The other young lady, went to my bed and spread herself out. Of course, I got her out."
"Then they started pleading to stay."
"NO WAY! Two days later, they shamefully moved out."  she concluded