Laolu Akande back to reporting at 78th UNGA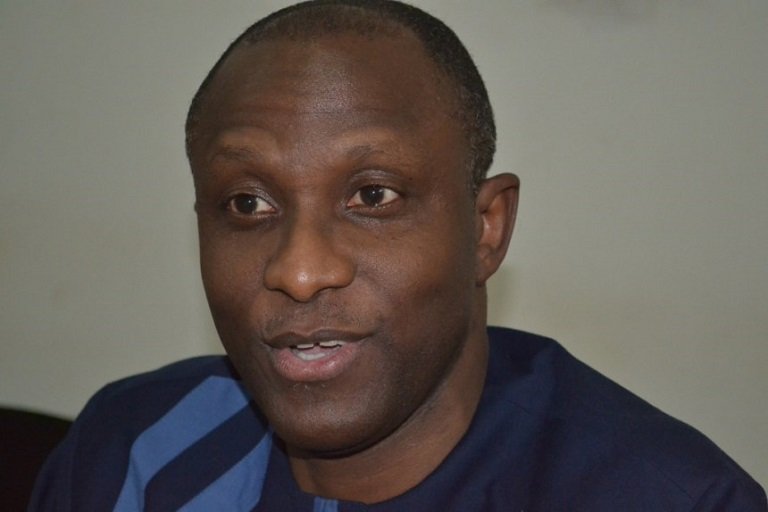 A veteran journalist and former presidential aide, Laolu Akande, has returned to his reporting beat after arriving in the United States to provide extensive coverage of the high-level week of the UN General Assembly session.
Akande, a veteran journalist who took a break from his media profession to work as a media aide to former Vice President Yemi Osinbajo, SAN, for eight years, joined dignitaries from around the world who arrived in the world to take part in the high-level General Debate of the United Nations General Assembly (UNGA) starting from September 19 to 29, 2023, in different sessions featuring a congregation of world leaders and presidents.
He had also previously collaborated with the United Nations on several projects and interviewed global leaders, including a sitting US President, before he became a presidential aide. Former Vice President Osinbajo's spokesperson announced his arrival at the UN headquarters on Friday, September 15, 2023.
In a tweet posted earlier on Friday, Akande, who has since returned to being a journalist after a straight eight years of public service, expressed his excitement about returning to covering the prestigious event:
"In New York to cover the 78th session of the UN General Assembly (High-Level Week), opening on Tuesday with the General Debate, where world leaders gather yearly. We are proud of our distinguished sister, @AminaJMohammed, the UN Deputy Secretary-General, who is always welcoming us," Akande wrote on his X (formerly known as Twitter) account.
Earlier, in New York, he met with Amina Mohammed, the UN Deputy Secretary-General, who will also be playing a key role in the high-level meetings and deliberations with world leaders.
At the 78th UN General Assembly, which is an annual event, there are loads of expectations for the outcome of the event, so much so that anticipation for this year's global event is higher than it has been in years.
The world continues to watch with eagerness as leaders come together to address the most pressing challenges facing humanity. The General Debate, a hallmark of the event, serves as a platform where global leaders, including kings, queens, presidents, prime ministers, and heads of state, gather annually to discuss pressing international issues and chart a course for the future.
The Earth is getting hotter and faster amidst climate change crises. Poverty and food insecurity are worsening, while war and inflation are biting harder. Humanitarian needs are escalating in scale and cost. Inequality is deepening.
In essence, as a veteran journalist, Akande's coverage promises to offer valuable insights into the proceedings, ensuring that global citizens are well-informed about the decisions and discussions that will shape the future of our world.
Likewise, his determination to cover the 78th UNGA session will touch on the growing importance of international cooperation and diplomacy in an increasingly interconnected world.
One of such leaders who has played a key role in proceeding at the UN Assembly is a Nigerian representative, Amina Mohammed, the UN Deputy Secretary-General.
She has been a prominent figure in global diplomacy, championing various initiatives aimed at addressing critical issues such as climate change, sustainable development, and gender equality.
Her welcoming presence at the UNGA session also highlights the vital role of the United Nations in fostering international dialogue and cooperation.
It will be recalled that Akande was, before he returned to Nigeria in 2015, the longest-serving African correspondent at the UN Headquarters in New York.
Recently, he shared photos of when he organized and participated in an exclusive interview in 2006 with then-Secretary-General of the UN, now-late Kofi Annan.