US approves first postpartum depression pill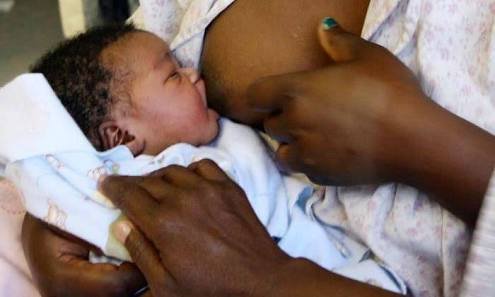 The first medicine for postpartum depression has been licenced in the United States.
Zuranolone, offered under the trade name Zurzuvae, has been authorized by the Food and Drug Administration (FDA) as a once-daily tablet to be taken for two weeks.
According to the FDA, therapy for postpartum depression (PPD) was previously only accessible as an intravenous injection.
The tablet is likely to be accessible later this year, according to Sage Therapeutics and Biogen. No pricing has been mentioned as of yet.
According to the FDA, signs of postpartum depression (PPD) might include sorrow, lack of energy, suicidal thoughts, decreased capacity to enjoy pleasure, or cognitive impairment.
According to studies, one in every seven women in the United States suffers from PPD symptoms.
"Postpartum depression is a serious and potentially life-threatening condition in which women experience sadness, guilt, and worthlessness—even, in severe cases, thoughts of harming themselves or their child," said Tiffany Farchione, director of psychiatry at the FDA's Centre for Drug Evaluation and Research.
"And, because postpartum depression can disrupt the maternal-infant bond, it can also have consequences for the child's physical and emotional development."
Many women "coping with extreme, and sometimes life-threatening, feelings" may benefit from having access to an oral drug, she says.
Clinical studies demonstrated that the tablet dramatically reduced depressive symptoms within three days. According to the FDA, the medication's efficacy was maintained four weeks after the final dose.
The most frequent adverse effects of Zurzuvae include sleepiness, dizziness, diarrhoea, weariness, the common cold, and urinary tract infections.
According to the FDA, the packaging includes a boxed warning that Zurzuvae can impair a person's ability to drive and do other potentially dangerous activities. It is advised that patients refrain from driving or using heavy machinery for at least 12 hours after taking it.
Sage Therapeutics and Biogen had also applied for permission to use zuranolone to treat major depressive disorder (MDD), also known as clinical depression. However, the FDA stated that the medicine did not show sufficient proof of efficacy and that further research or studies would be required.
The corporations stated that they were determining their future moves.
Sage Therapeutic stated that it was "extremely disappointed for patients, especially in light of the current mental health crisis and millions of people with MDD struggling to find symptom relief."