Energy cap hits unmetered consumers with maximum bill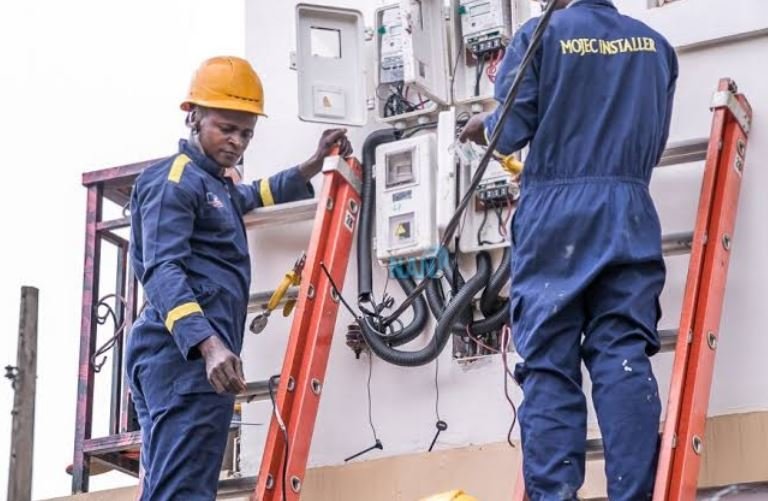 The Nigerian Electricity Regulatory Commission (NERC) says 171,107 meters were installed in Quarter 1 (QI) 2023.
This is contained in the NERC First Quarter 2023 Report posted on its website on Friday in Abuja.
The report said that the 171,107  metres installed represent an increase of 6,495 compared to the 164,612 installed in Q4, 2022.
"The new installations resulted in a 1.06 increase in net end-user metering rate in the Nigeria Electricity Supply Industry (NESI) between Q4, 2022, which represents 42.25 percent, and Q1, 2023, which is 43.31 percent.
"About 158,634 metres were installed under the Meter Assert Provider (MAP) intervention, while 9,931 metres were installed under the National Mass Metering Programme (NMMP) scheme.
The report said that the commission expects Distribution Companies (DisCos) to utilise any of the meter financing mechanisms that have been provided in the 2021 MAP and NMMP Regulations to close their respective metering gaps.
"As a safeguard for customers against exploitation due to the lack of metres, the commission has continued to issue monthly energy caps for all feeders in each DisCo.
"This sets the maximum amount of energy that may be billed to an unmetered customer for the respective month based on gross energy received by the DisCos and the consumption by metered customers."
According to the report, DisCos cumulatively received 249,683 complaints from consumers in QI 2023, with 11,595 (4.44 percent) fewer complaints than those received in Q4 2022.
"In total, the DisCos resolved 229,101 complaints, corresponding to a 91.76 percent resolution rate, which is similar to the 91.38 percent recorded in Q. 4.2022.
According to the report, metering, billing, and service interruption are the predominant sources of customer complaints, accounting for 79 percent of total complaints during the quarter.
"Pursuant to the provisions of its Customer Complaints Handling Standards and Procedure Regulations, the commission set up forum panels across the country to review unresolved disputes from the DisCos.
The report said that the commission introduced initiatives to address these categories of complaints, such as the independent verification of DisCo's compliance with the capping regulation.
"In Q4, 2022, the forum offices had a total of 2,594 active appeals (inclusive of pending 1,137 appeals from Q3, 2022) from customers who were dissatisfied with DisCos' decision on the complaints lodged at the Customer Complaints Unit (CCU).
"During the period, the forum Panels held 81 sittings and resolved 1,520 (58.60 percent) of the appeals filed at Forum Offices nationwide.
"This means that 1,074 appeals were yet to be resolved as of the end of 2022/Q4," it said.
The report said the commission had continued to take measures to ensure a more efficient customer complaint resolution process, starting with improvements in the quality of complaint resolution at the CCU of the DisCos.