Trump to appear in court on charges that he tried to overturn election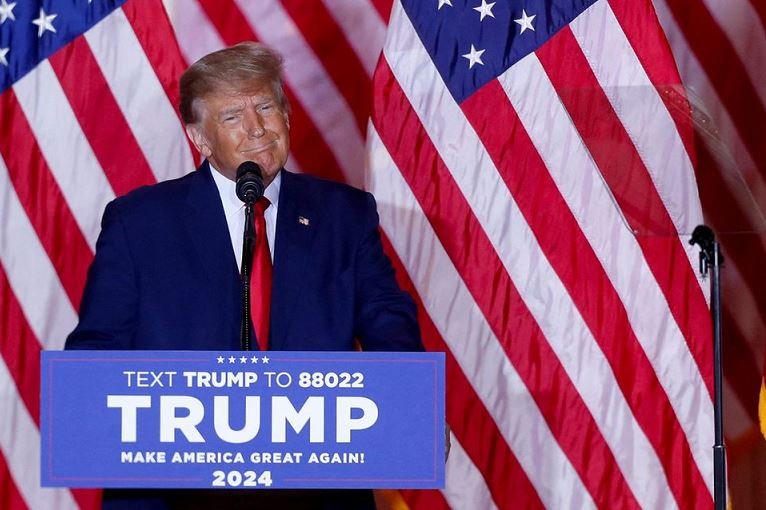 Former U.S. President Donald Trump is due to appear in court on Thursday to face charges he led a wide-ranging conspiracy built on lies to overturn the 2020 presidential election, culminating in a violent attack on the seat of American democracy.
Trump, the front-runner for the 2024 Republican presidential nomination, is scheduled to appear in a magistrate's courtroom at 4 p.m. ET (2000 GMT) in Washington, D.C., half a mile from the U.S. Capitol, the building his supporters stormed on Jan. 6, 2021, to try to stop Congress from certifying his defeat.
In a 45-page indictment on Tuesday, Special Counsel Jack Smith accused Trump and his allies of promoting false claims that the election was rigged, pressuring state and federal officials to alter the results and assembling fake slates of electors to try to wrest electoral votes from Democrat Joe Biden.
Trump faces four counts, including conspiracy to defraud the U.S., to deprive citizens of their right to have their votes counted and to obstruct an official proceeding. The most serious charge carries a maximum prison sentence of 20 years.
In a series of posts on his social media site, Trump framed the indictment as an contrivance to derail his campaign, while his campaign issued a statement comparing the Biden administration to fascist regimes.
The indictment is the third in four months for Trump. He has pleaded not guilty to federal charges that he retained classified documents after leaving office and New York state charges that he falsified documents in connection with hush money payments to a porn star.
Trump may soon face more charges in Georgia, where a state prosecutor is investigating his attempts to overturn the election there. The Atlanta-area prosecutor, Fani Willis, has said she will file indictments by mid-August.
Despite his legal entanglements, Trump leads a field of rivals seeking the 2024 Republican nomination. Polls show Florida Governor Ron DeSantis in a distant second among Republican voters, many of whom have embraced Trump's assertion that he is the victim of a Democratic witch hunt.
The vast majority of Republican leaders, including several competing with Trump for the White House, have either defended him or avoided direct criticism, instead accusing the Biden administration of weaponizing the Justice Department against a political foe.
Law enforcement agencies, including the U.S. Secret Service and the D.C. police department, said extra security measures were in place ahead of Thursday's court session. By late afternoon on Wednesday, reporters were already lining up to wait overnight for seats inside the courthouse.
A spokesperson said Trump would fly from his Florida home to Washington on Thursday and land around an hour before his scheduled court appearance.
Reuters