Tinubu must meet constitutional requirements before declaring war in Niger – Falana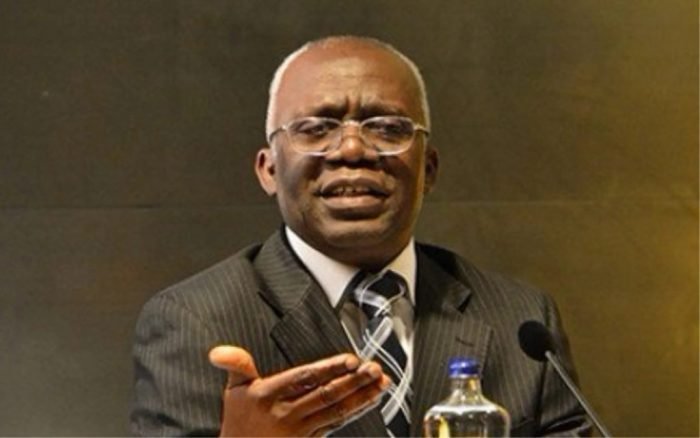 President Bola Tinubu is required by law to seek the approval of both houses of the National Assembly, despite the resolution of the Economic Community of West African States (ECOWAS) to resort to the use of force to oust the military junta in Niger in a bid to restore ousted President Mohamed Bazoum.
This was made known in a statement signed by a renowned human rights lawyer and activist, Femi Falana, SAN.
According to the statement, "This is in compliance with Section 5(4) of the Constitution of Nigeria 1999 (as amended), which stipulates as follows: (4) Notwithstanding the foregoing provisions of this section:
"(a) The President shall not declare a state of war between the Federation and another country except with the sanction of a resolution of both Houses of the National Assembly, sitting in a joint session; and
"(b) Except with the prior approval of the Senate, no member of the armed forces of the Federation shall be deployed on combat duty outside Nigeria."
He also stated that "by virtue of Section 5(5) thereof, the President, in consultation with the National Defence Council, may deploy members of the armed forces of the Federation on a limited combat duty outside Nigeria if he is satisfied that the national security is under imminent threat or danger:
"Provided that the President shall, within seven days of actual combat engagement, seek the consent of the Senate, and the Senate shall thereafter give or refuse the said consent within 14 days."
Soeaking after the Senate declined the approval of President Tinubu to use force against Niger, Falana said, "In addition to the above constitutional mandate, the ECOWAS is required to seek and obtain the authorization of the UN Security Council to launch an attack on a sovereign nation pursuant to Article 53(1) of the United Nations Charter.
"Article 53(1) provides in part, "The Security Council shall, where appropriate, utilise such regional arrangements or agencies for enforcement action under its authority. But no enforcement action shall be taken under regional arrangements or by regional agencies without the authorization of the Security Council."
It further said, "This means that the conduct of the ECOWAS, as a regional arrangement, is subject to the provisions of the United Nations Charter, particularly Article 53(1), and general international law.
"Therefore, the ECOWAS cannot justify any intervention in Niger without the authorization of the Security Council.
"It is also clear that any intervention by the ECOWAS, apart from being subject to the authorization of the Security Council, must be on a collective basis and not a unilateral one.
"In the absence of explicit Security Council authorization, any intervention by the ECOWAS would be illegal, unless it concerns a situation of self-defense, which is clearly not the case in the situation of the planned intervention in Niger."