Five die in taxi strike protest in South Africa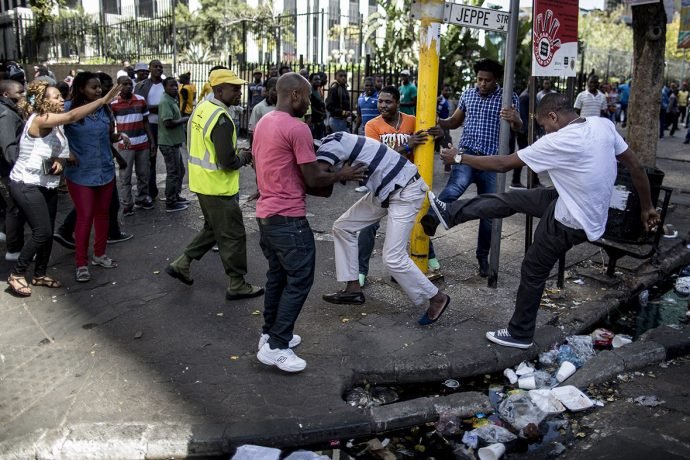 Authorities in Cape Town, South Africa, confirmed on Tuesday that five people were killed after a minibus taxi drivers' strike that began last week turned violent.
Last Thursday, the South African National Taxi Council (SANTACO) declared a one-week statewide stoppage after failing to negotiate several problems with the Cape Town municipal government.
The complaints emerged when a new municipal ordinance gave local governments the authority to confiscate automobiles for offences such as driving without a licence or plates.
After police began impounding vehicles last week, irate protestors set fire to buses and automobiles and showered officers with stones in several locations of the city.
A 40-year-old British national was among the deceased, having been shot and murdered on Thursday, South African police minister Bheki Cele said in a press conference on Tuesday, adding that the killings and violence were being probed.
He claimed 120 people have been arrested since Thursday for property damage, looting, and public violence.
The City of Cape Town's administration stated that the strike had adversely impacted commuters and had left them stranded at times due to attacks on public transport systems.
"Violence as a negotiating tactic will never be tolerated in Cape Town." "We reiterate our call for SANTACO to return to the negotiating table peacefully," stated Cape Town mayor Geordin Hill-Lewis.
SANTACO has distanced itself from the violence, claiming that such acts were motivated by demonstrators rather than its members.