Players should not be condemned for joining Saudi league – Rio Ferdinand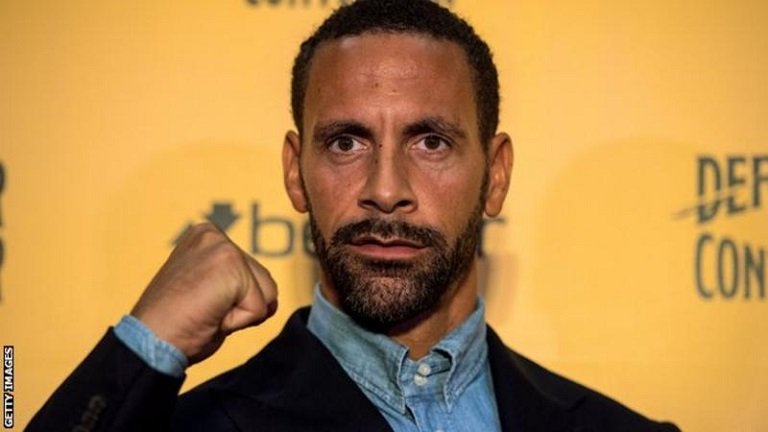 Former Manchester United player turned pundit Rio Ferdinand has admitted that he is "angry" at some fans who condemn Cristiano Ronaldo for joining the Saudi League while they do not extend such 'negativity" to Lionel Messi for joining the MLS league.
Ferdinand, who appeared as a pundit alongside Joe Cole in TNT Sports debut Premier League broadcast, stated that Players like Cristiano Ronaldo and Jordan Henderson should not be condemned for joining the Saudi Pro League.
Ferdinand admitted he is 'angry' that players are being berated for joining Saudi Arabian league teams on lucrative deals when superstars such as Lionel Messi and David Beckham have avoided the same level of scrutiny following their moves to the MLS in America.
"It angers me to see some of the comments about footballers' decisions; you can't say it's a rule for one of them here and one of them over there,' Ferdinand said. "When Cristiano went, there was negativity; I've not heard one negative comment about David Beckham going to America or Messi going to America, but you get very much negative media when it's Saudi Arabia.
"There are problems all over the world, and to say wholeheartedly that this is the wrong thing to do and to hold the players as the benchmark is unfair".
Several Premier League stars, including N'Golo Kante, Fabinho, and Kalidou Koulibaly, have followed Henderson to the Middle East, with the ex-Liverpool captain signing a £700,000-a-week contract with Al-Ettifaq.
Speaking on the issue, Cole stated that "It's no secret that we must protect football; it's a meritocracy, so anyone can come.
"Things like Leicester winning the league—these are the stories that underpin the game.
"You can't buy the history, and that's what people love about football".
Messi agreed to a £466,000-per-week contract with Beckham's Inter Miami this summer after turning down many offers from Saudi Arabian clubs.
Since Ronaldo's January transfer to Al-Nassr, the league has added several high-profile players, including Sadio Mane, Karim Benzema, and Riyad Mahrez.