One dead, 12 hurt in South Korea incident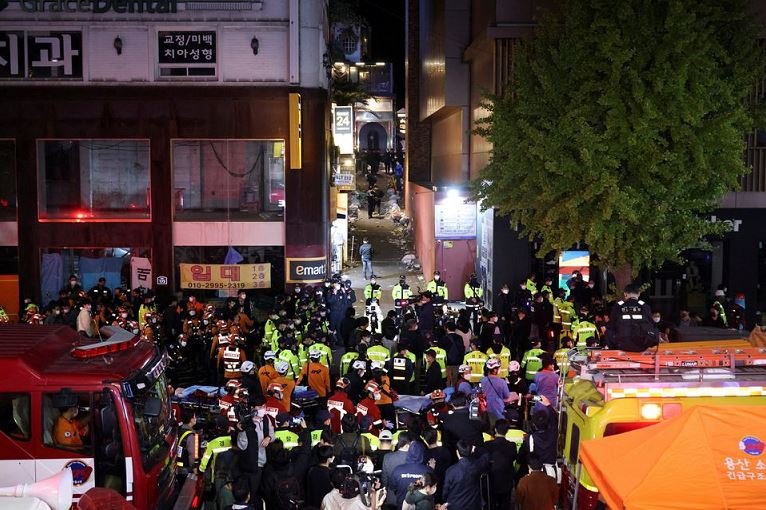 A man in a South Korean commuter town rammed his car into passersby on Thursday, then got out and stabbed some, killing one person and injuring another 12, police and the media said.
The unexplained attack in the commuter town of Seongnam near the capital Seoul came days after another rare stabbing attack that killed one person and wounded three others.
Police said Thursday's assailant was arrested after apparently hitting people randomly. Media reports described him as a man in his 20s with a delivery job and suffering from some mental health issues.
The attack occurred near Seohyeon station, an area about 20 kilometres (12 miles) from Seoul that has a large department store and other shops and where many commuters live.
Police said 12 people were in the hospital—nine stabbed and four hit by the car.
A man in his 60s died, the Newsis news agency reported.
At the taped-off scene, police stood guard, and blood stains could be seen on the floor.
Police Commissioner General Yoon Hee-keun warned South Koreans to be on guard for such attacks and urged officials to be vigilant and look out for copycat crimes.