Niger Coup: NIS deploys men to Nigeria-Niger border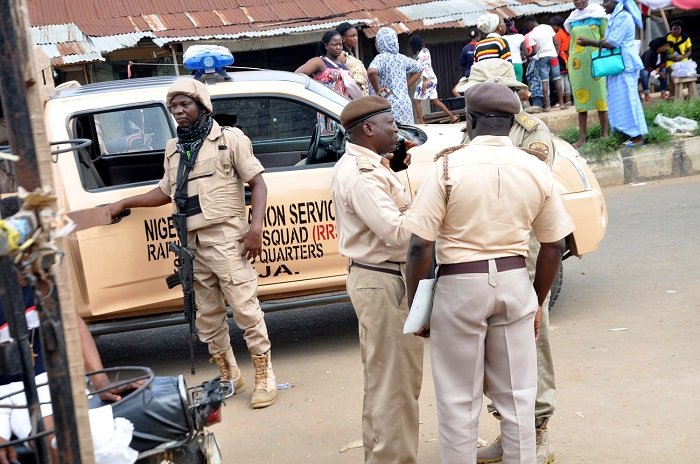 The Nigeria Immigration Service (NIS) has placed its personnel on alert to stop any Nigerien from crossing into Nigeria through official or unofficial borders.
The service has also instructed its men to stop Nigerians from going into the Niger Republic through the Katsina border with the Niger Republic as part of the Service's efforts to impose an ECOWAS sanction against the military junta in the Niger Republic.
"Nigerians should stay at home and not attempt to go to the Niger Republic until the embargo is lifted. And we are determined to return any Nigerien we catch who is planning to come to this country," Mustapha Sani, the Immigration Comptroller in Charge of Special Border Command, told journalists in Jibia, Katsina State, on Thursday.
Jibia is one of the four areas in Katsina State that share an expansive border with the Niger Republic. The others are Kaita, MaiAdua, and Zango.
Seven northern Nigerian states, including Kebbi, Sokoto, Zamfara, Katsina Jigawa, Yobe, and Borno, share a 1,608-kilometer-long border with five regions in the Niger Republic, and the immigration official said all commands have been put on alert to ensure compliance with the border closure order.
The Economic Community of West African States (ECOWAS) is sanctioning the Niger Republic after presidential guards toppled Mohamed Bazoum and announced Abdrahmane Tchiani as the new president.
Mr. Sani stated that the people of the two countries, especially on the border, share a lot of identities like culture and religion, but that would not be a reason to disrespect the government's order of border closure.
"We have already put our officers on alert, and we have already deployed some to go and man the orthodox routes through which some of the foreigners use to enter Nigeria, and from what we have on the ground, we know it will be impossible for them to enter Nigeria.
"We have already stationed our officers at strategic places for stop and search as usual," he said.
The comptroller said since the special border command received a signal that all borders with the Niger Republic should remain closed, officers of the command have been active in enforcing the sanction.
Residents of major cities like Niamey, Maradi, and Zinder lamented the lack of electricity supply, which was cut off by Nigeria last week as part of the sanctions.