Migrant shipwreck kills two, 30 missing off Lampedusa Island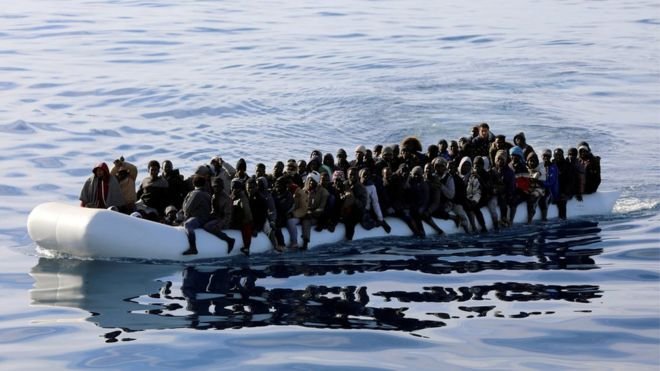 Two people died and another 30 were missing at sea following two migrant shipwrecks off the southern Italian island of Lampedusa, adding that 57 people had been rescued on Sunday, the coastguard said.
Separately, 34 migrants were flown by helicopter from a cliff in Lampedusa, where they had been stuck since late Friday after another shipwreck, according to the Italian mountain rescue agency.
It went on to say that among them were a youngster and two pregnant ladies.
According to interior ministry data as of Friday, Italy is seeing a boom in maritime migration, with about 92,000 arrivals so far this year, compared to roughly 43,000 in the same period in 2022.
On Saturday, the coastguard said it carried out a "complex" rescue south of Lampedusa, scooping up individuals from two sinking migrant boats that had likely set off from Tunisia's Sfax, a hotspot in the country's migration issue.
The coastguard identified the two deceased migrants as a lady and a kid in a statement. The Ansa news agency in Italy previously identified them as an Ivory Coast woman and her one-year-old kid.
According to survivors, one vessel carried 48 passengers and the other 42. It claimed survivors and dead were found 23 nautical miles (46 km) south-west of Lampedusa.
'Crazy Crime'
The shipwrecks occurred in extremely stormy seas.
According to local news website Agrigento Oggi, provincial police head Emanuele Ricifari said whoever permitted the migrants to sail in such harsh weather "is a crazy criminal with no scruples."
More than 2,000 individuals have arrived on Lampedusa in recent days after being rescued at sea by Italian police vessels and non-governmental organisations in the midst of severe winds around the island.
After more than two days of travelling in difficult seas, the Spanish NGO Open Arms claimed on Sunday that it was finally able to offload 195 rescued migrants in the southern Italian town of Brindisi.
The right-wing government of Italy has a strategy of allocating charity ships to distant ports rather than allowing them to offload migrants in Lampedusa or Sicily, in order to disperse arrivals around the nation.
According to non-governmental organizations, this raises their navigation expenses, prolongs the agony of survivors, and lowers the length of time charity ships can patrol parts of the Mediterranean where catastrophes are more prevalent.