Migrant deaths are 'open wound' for humanity – Pope Francis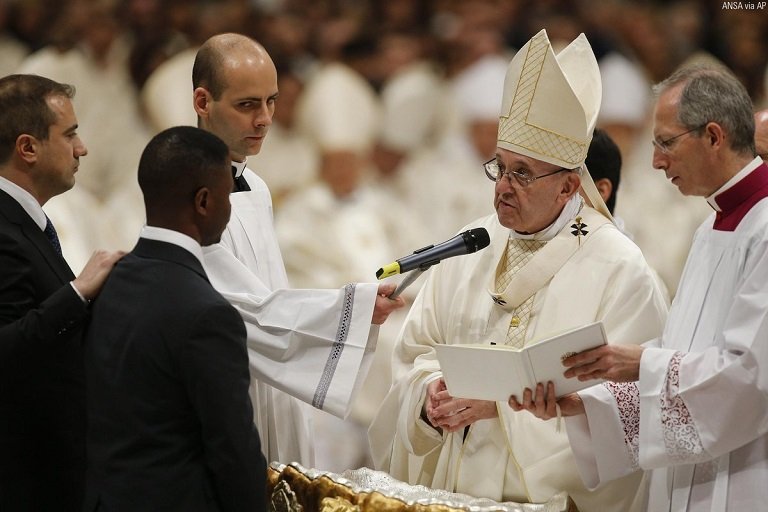 Pope Francis encouraged politicians on Sunday to confront the "open wound" of migrant fatalities in the Mediterranean, saying he had been praying for the 41 individuals who perished earlier this month in a tragedy.
"With both pain and shame, we must declare that nearly 2,000 men, women, and children have died in that sea while attempting to reach Europe since the beginning of the year," Francis stated following the weekly Angelus prayer.
"I applaud the efforts of political and diplomatic forces working to heal this wound in a spirit of solidarity and brotherhood, as well as those working to prevent shipwrecks and rescue migrants."
As migrants attempt to cross the Mediterranean to Europe, deadly events occur on a regular basis. According to the International Organisation for Migration, over 22,000 traveller have perished or gone missing in its waters since 2014.
According to the ANSA news agency, port officials on the Italian island of Sicily retrieved one dead person on Sunday after a boat carrying 13 migrants sank off the adjacent island of Marettimo on Saturday night. Another individual was thought to have perished as well.
Six people died early Saturday after a migrant boat attempting to cross the Channel from France to Britain overturned, and another two people were potentially missing, according to French authorities.
The pope also requested prayers for Ukraine and the victims of the Maui wildfires in Hawaii. On Saturday, the death toll from those flames hit 93, making it the worst U.S. wildfire in more than a century.