Guardiola leads Man City against Sheffield after back surgery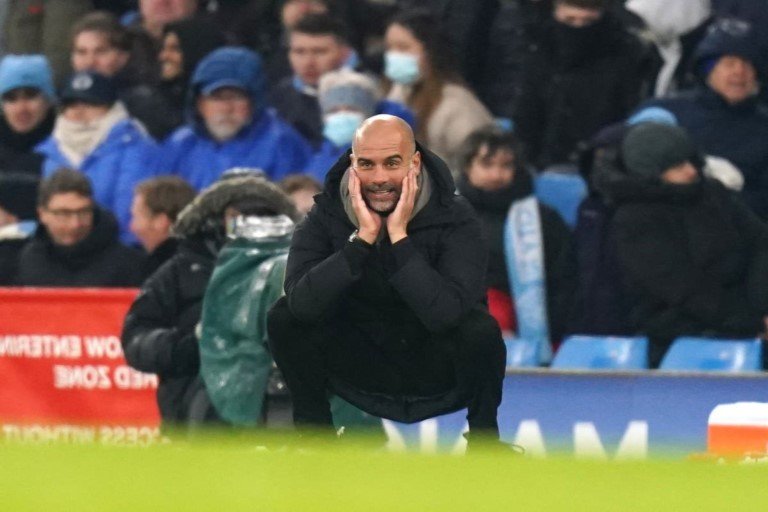 Pep Guardiola is totally focused on Manchester City's Premier League match against Sheffield United on Sunday, according to assistant manager Juanma Lillo, despite the fact that the Spanish coach is recovering from back surgery.
Guardiola, who is recuperating from surgery in Barcelona, will miss City's league games against Sheffield United and Fulham.
"The contact is ongoing; Pep is currently watching Sheffield. What matters is his health. It doesn't stop him from being himself. " He's completely focused on the game," Lillo said before Sunday's meeting at Bramall Lane.
"He is telling us that the surgery was successful but that his recovery will take some time. He is in good spirits."
Despite Pep's continued involvement with City, Lillo stated that he would be delivering the team talk to the players in their match against Sheffield United.
"We won't have a video conference because Pep doesn't want it," Lillo explained.
"The team is at a good level; you've seen him (Doku); he has specific qualities," Lillo said of City's new 55-million-pound ($69.41 million) addition. He can undoubtedly assist.
"Every time a new player joins the team, we expect them to bring something to the table and help the team as a whole. It's not about him and assigning blame to him."
The importance of Portuguese international Bernardo Silva, who signed a contract until 2026 this week, was also emphasized by City's assistant manager.
Silva joined City in 2017 and has made over 300 appearances throughout his trophy-laden tenure.
"Bernardo is the type of player whose value is best understood by looking at his past. "His significance is obvious," Lillo said, adding that Silva was "ready to go" after missing two games due to injury.