Gabriel Jesus ruled out of Premier League start over knee injury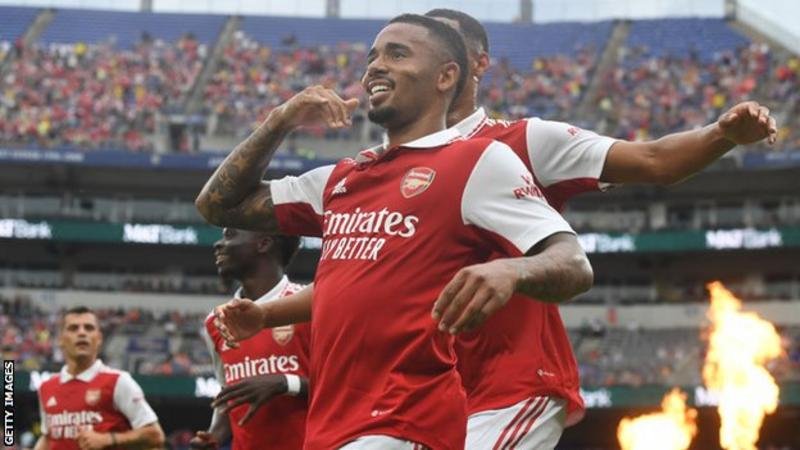 Arsenal forward Gabriel Jesus will miss the start of the Premier League season after undergoing minor knee surgery.
Jesus did not play in Wednesday's preseason triumph against Monaco, and manager Mikel Arteta later stated that the Brazil forward will be absent "for a few weeks" following a "minor procedure."
The Brazilian's injury is related to knee issues he had last season, which necessitated surgery as well.
Following a 1-1 draw at Emirates Stadium, Arsenal manager Arsene Wenger revealed that Jesus had been suffering from knee problems for a few weeks.
"It's a big blow because we had him back to his best," said Arteta.
"Unfortunately he had a little procedure this morning. He had some irritation in the knee and we had to get it resolved. It's not major but he will be out for a few weeks I think," Arteta said.
We had to make a decision and the best one is to protect the player and to get him back as quickly as possible, so we decided to do it."
Jesus' injury comes four days before Arsenal's Community Shield encounter against treble champions Manchester City and ten days before their first Premier League match against Nottingham Forest.