COVID: England prepares for new variant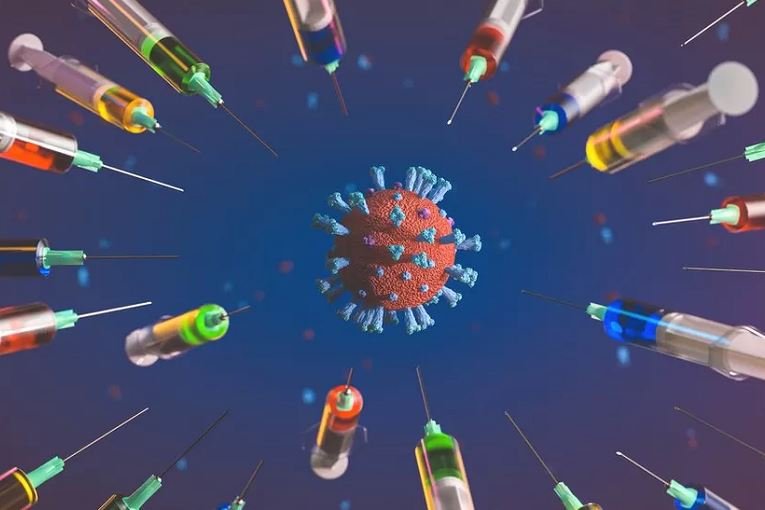 As a precaution following the discovery of the highly mutated COVID variant BA.2.86 in Britain, England will begin its autumn flu and COVID-19 immunization programs earlier than usual.
A devastating wave of severe illness and death from the Omicron variant branch, BA.2.86, was not expected, according to scientists, given the global immune systems that have been strengthened by vaccination and earlier infections.
However, due to the variant, Britain's health ministry announced that annual vaccination programs for the elderly and at-risk populations would begin a few weeks earlier than anticipated.
In a statement, junior health minister Maria Caulfield stated, "It makes sense to bring forward the vaccination program as our world-renowned scientists gather more information on the BA.2.86 variant."
The variation was discovered for the first time in Britain on August 18. Vaccinations will begin on September 11, with care facility residents and those who are most at risk receiving the doses first.
It is not now classified as a "variant of concern" in Britain, and the health ministry stated that general public health recommendations have not changed.
After the virus infecting a patient in danger of developing a serious illness was sequenced, the variation was discovered for the first time in Denmark on July 24. Since then, it has been found in a few nations' wastewater samples, routine airport screenings, and other symptomatic patients.
Since February 2022, there have been no coronavirus limitations in England, and UK Health Security Agency Chief Executive Jenny Harries stated that COVID-19-related novel variations should be anticipated.
According to Harries in the statement, "There is currently limited information available on BA.2.86, so it is difficult to estimate the potential impact of this particular variant."
We will continue to monitor BA.2.86 and update the government and the public as we learn more, as we do with all emerging and circulating COVID-19 variants.