20 die in Europe's deadliest fire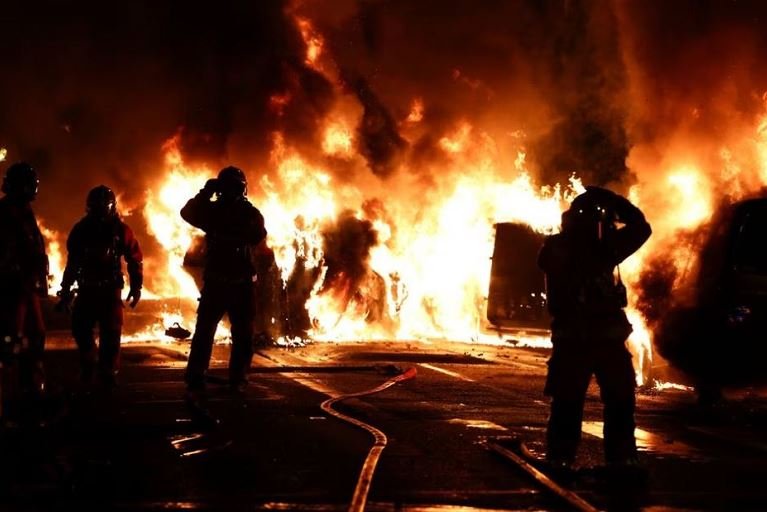 Hundreds of Greek firefighters were battling a massive inferno on Monday that had killed at least 20 people in the previous 10 days and was Europe's worst wildfire this summer as record-breaking heatwaves sparked blazes throughout the continent.
The fire, which started near Alexandroupolis, has burned uncontrollably in northeastern Greece's Evros area, fueled by gale-force winds and scorching temperatures. Except for one, all of the victims murdered thus far were illegal migrants sheltering in the jungle.
"It is the definition of what we call a megafire," government spokesperson Pavlos Marinakis said during a routine press conference.
According to the European Union-backed Copernicus Climate Change Service, the Evros fire burned about 77,000 hectares of land, making it one of the largest on European soil in recent years.
"We tried to wet the land with hoses for protection, but the water evaporated in no time," recalls Michalis Tsolakis, a 40-year-old beekeeper who lost 350 beehives in the Evros region town of Kirki. "It just wasn't possible to save anything."
Marinakis stated that the country's climate crisis and civil protection minister, among others, had visited the region to inspect the damage.
Lawmakers were due to debate the effects of the disastrous fires and state preparations on Thursday. In recent weeks, firefighting personnel from Cyprus, Germany, Sweden, Bulgaria, and Slovakia have been supporting Greece in putting out the fires.
Meanwhile, the fire department said that a blaze on the outskirts of Athens that started last Tuesday had been extinguished.
Hundreds of people have been forced to flee their homes throughout Greece as the country's second big fire outbreak of the summer erupted.
Approximately 20,000 international visitors were evacuated off the island of Rhodes in July after a wildfire destroyed resorts and hotels.