UN calls for massive investment in food systems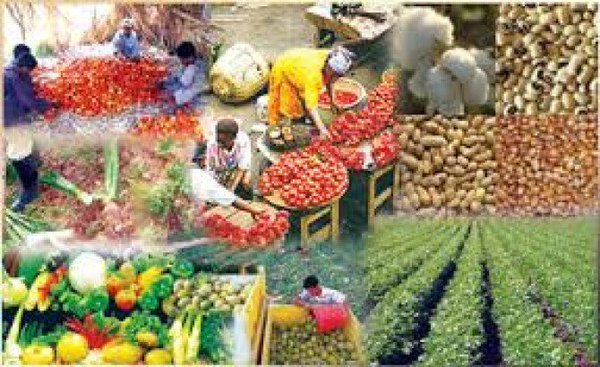 António Guterres, Secretary-General of the United Nations, has urged immediate action and major investment in food systems that are sustainable, egalitarian, healthy, and resilient.
Guterres made the announcement on Monday during the opening ceremony of the current UN Food Systems Summit+2 Stocktaking Moment (UNFSS+2) in Rome, Italy.
The inaugural event, which was virtually covered by newsmen, was attended by Ethiopian Prime Minister Abiy Ahmed, Bangladeshi Prime Minister Sheik Hasina, and Armenian President Vahagn Khachaturyan, among others.
UNFSS+2, a follow-up to the 2021 UNFSS, is taking place from July 24 to 26, and aims to establish a conducive environment for nations to assess progress on pledges to action and identify accomplishments, difficulties, and priorities for closing the implementation gap for consumable systems transformation, report said.
Guterres stated that deprived food systems meant deprived people and that chronic hunger was rising in places with the weakest and most underfunded consumables systems, such as Western Asia, the Caribbean, and all regions of Africa.
He asked nations to react to the request for a Sustainable Development Goals (SDG) stimulus of at least $500 billion per year to provide affordable long-term funding for all countries in need.
This, he claims, will assist nations in making substantial progress toward SDG 2, achieving zero hunger, and developing mechanisms to guarantee people have access to inexpensive, nutritious meals wherever they reside.
"We also require increased investments in resilient consumable, health, water, sanitation, and agricultural systems that can withstand early warning systems."
"I urge governments to support the food import facility proposed by the global crisis response group on food, energy, and finance in order to increase food access for at least 50 countries experiencing acute food insecurity."
Guterres also charged governments and corporations with collaborating to establish systems that prioritize people over money.
He urged governments in the consumable, agricultural, transportation, and retail industries to look at new ways to reduce the cost and geographical availability of fresh, healthy consumable for all people.
He stated that this entailed keeping consumable markets open, reducing trade obstacles and export limitations, and employing science and technology to increase consumable system efficiency.
Food system change, in his opinion, is critical to decreasing carbon emissions and keeping global warming to 1.5 degrees Celsius.
According to him, transformation necessitates the development of new sustainable food systems capable of reducing the carbon footprint of consumables production, packaging, and transportation.
"It entails leveraging new technologies to reduce unsustainable land, water, and other resource use in the consumable production and agriculture sectors."
"Transforming consumable systems necessitates the participation of all hands-on deck."
"Let us keep pushing for change together." Let us improve consumable systems for the future so that everyone in every community and country has access to the safe and nutritious meals they require and deserve."
Giorgia Meloni, Italy's Prime Minister, stated in her introductory remarks that food security has long been one of her country's strategic principles and a key area of Italian development cooperation.
Meloni observed that only large-scale finance could bring about dramatic changes in food systems.
"Collaboration with all international financial institutions is critical for the implementation of additional agri-feedstock projects."
"Food security is critical in ensuring development and economic growth, as well as providing people with the opportunity to live in their own land."
According to QU Dongyu, Director-General of the Food and Agriculture Organization of the United Nations (FAO), the UN consumable systems summit process demonstrated that agri-consumable systems have enormous strength and potential to contribute to the attainment of the SDGs.
While there are still many issues, he believes that progress has been made in identifying the answers that agri-food systems can give for improved production, nutrition, the environment, and a better standard of living to guarantee that no one is left behind.
This answer, he says, is dependent on making global agri-food systems more efficient, inclusive, resilient, and sustainable.
"In the face of increasing uncertainty and multiple crises, we must undertake this transformation urgently in order to meet the high expectations we have of our agri-consumable systems."
He stated that the world needs to use cross-cutting accelerators to expedite development and that FAO is focusing on four important areas.
He cited research and innovation, greater data capabilities, increased targeted and coordinated public and private investment, and the establishment of inclusive agri-food system governance structures as examples of these sectors.
"We can only unlock the full potential of agri-food systems if we focus on these accelerators to help minimize trade-offs and maximize synergies," he added.