Remi Tinubu charges Super Falcons to win 1st World Cup title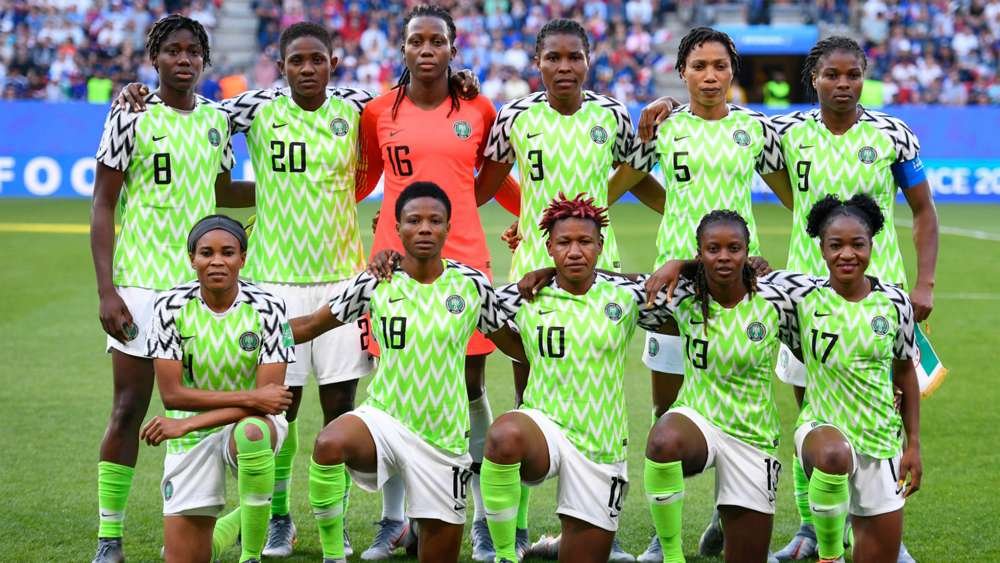 The Super Falcons have been tasked by the First Lady, Oluremi Tinubu, with winning the FIFA Women's World Cup finals in Australia and New Zealand.
She gave the charge on Saturday in Abuja, where she hosted the squad for a dinner ahead of their departure on Sunday for the event, which begins on July 20 and finishes on August 20.
Tinubu, who was represented by Dr. Betta Edu, the National Women Leader of the All Progressives Congress (APC), stated that Nigeria's participation in the 9th FIFA Women's World Cup must be for the worthy aim of bringing the prized cup home.
"It is important that you remain committed by playing together as a team; no one should think that she's a better player than the other.
"It is only when you play as a team that you can record success. It is my expectation that this time, you will surpass your previous efforts.
"I am sure that 99.9 per cent of Nigerians will stay glued to their television sets to watch you. Please try your best to bring the cup home" she said.
While stating her belief in the squad's capacity and ability to win the World Cup, the first lady pledged to meet the team when they return with the trophy.
Earlier, the President of the Nigeria Football Federation, Alhaji Ibrahim Gashua, thanked the Federal Government for supporting the team.
He however, urged the coaches of the Super Falcons to be more committed in carrying out their assignment.
He said "Football remains the biggest unifier across the world; it has helped to shore up our national image while helping to reduce criminal tendencies among the youth. 
"I want to encourage the coaches to be more committed because you will be accountable for the outing.''
The Deputy Governor of Edo, Mr Philip Shuaibu, prominent sports administrators, and members of the diplomatic corps were among those who attended the dinner. 
The Super Falcons are in Group 'B' alongside Australia, Canada, and the Republic of Ireland.
Their first encounter of the finals is against Canada on July 21 at Melbourne's Rectangular Stadium. Afterwards, the super falcons would lock horns with Australia and the Republic of Ireland at Lang Park in Brisbane on July 27 and July 31, respectively.