Inter Miami announces the signing of Busquets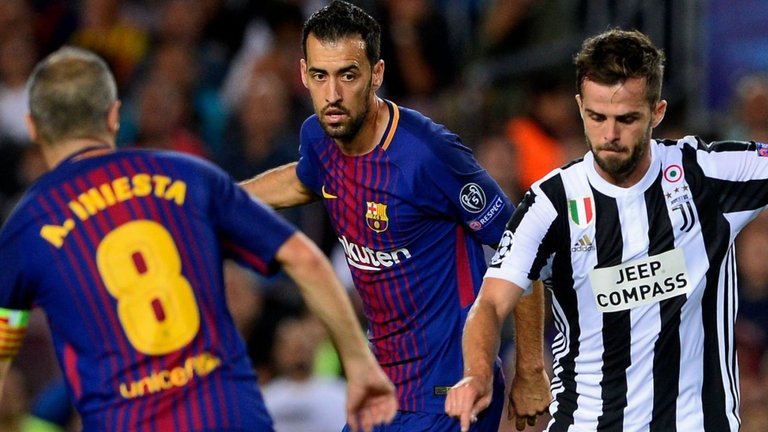 Sergio Busquets has agreed to terms with Inter Miami. The Spaniard joins just 24 hours after the team unveiled  his former Barcelona teammate, Lionel Messi.
After a great 15-year run in Spain, the 35-year-old has joined his buddy and former teammate in the MLS. "I am excited to welcome Sergio Busquets to Inter Miami.
"Since day one we have set out to bring the world's best players to Inter Miami. Sergio's repertoire speaks for itself. We're very happy to bring somebody of Sergio's pedigree to Inter Miami." said Managing Owner, Jorge Mas.
Following his signing, the 2010 World Cup winner said: "This is a special and exciting opportunity that I'm very excited to take. I'm looking forward to this next step in my career with Inter Miami.
"I was impressed by the Club when I came with Barcelona last year and now I'm happy and ready to represent the Club myself. I can't wait to help bring the success that this ambitious Club strives for."
The midfielder is considered as one of the best of his generation, with a remarkable resume to match his elite skill. Busquets appeared in 721 games for Barcelona, scoring 19 goals and assisting on 40 others. He has nine La Liga titles, the most recent being last season, three UEFA Champions League titles, seven Copa del Rey titles, and three FIFA Club World Cup medals to his name.
Coupled with Spain's World Cup victory Busquets was a member of the national teams that won two consecutive European Championships in 2008 and 2012. He has 143 caps for his country, making him the third most capped player in team history. His abundance of expertise will be invaluable to Inter Miami, who are currently last in the MLS Eastern Conference.
Busquets will make his debut on July 21st, when they take on Cruz Azul in the LIGA MX. The Leagues Cup, a new North American event, will begin with this match.