Arsenal complete record £105m Declan Rice transfer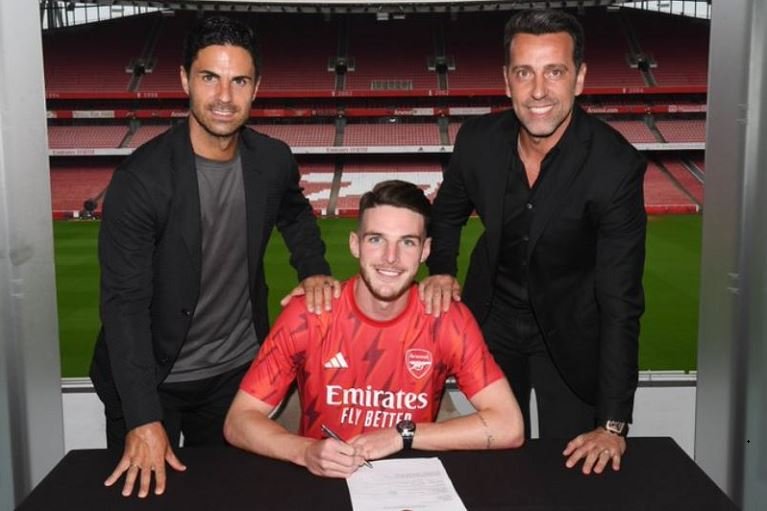 Arsenal have confirmed the signing of Declan Rice from West Ham for £100m plus £5m in add-ons.
The Gunners' on Saturday announced the signing of the coveted England midfielder after West Ham disclosed that the 24-year old has left the club.
Rice has signed a five-year contract with Arsenal in a deal which has the option of a further year. He will wear the number 41 shirt.
"I've been looking at Arsenal over the last couple of seasons and the trajectory they've been on," he said.
"Not last season but the season before, they [only] finished fifth, but you could see the style of play Mikel was implementing. Last season was an outstanding season, blowing pretty much every team out of the water with the exception of Manchester City."
Named West Ham captain in May 2022, Declan Rice went on to lead the Hammers to the Europa Conference League title in June, and was named the tournament's Player of the Season by UEFA.
Mikel Arteta told Arsenal website that, "Declan Rice has great experience in the Premier League at only 24 years old. He has captained a very good West Ham team and as we all saw, he recently lifted a European trophy. The responsibility and role he has taken on has been very impressive and we are really excited that he is joining us."