Army clears Mangu ambush, kills two bandits, others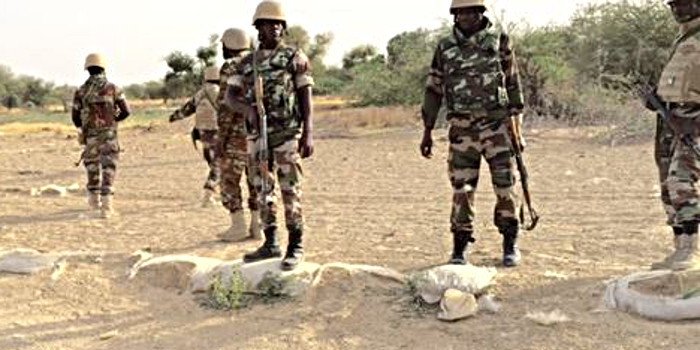 Troops from the Nigerian Army's 3 Division neutralized three bandits in the Mangu Local Government Area of Plateau State on Wednesday.
The criminals were annihilated as the military bravely battled through an ambush set up by the bandits as they responded to a distress call in the Mangu, Plateau state.
The forces collected three AK-47 weapons, 14 rounds of 7.62 mm Special ammunition, one motorcycle, and a Constabulary Police Identity Card after effectively clearing the ambush.
Troops are currently on the lookout for bandits who escaped from the gunfight with bullet wounds.