EU endorse vaccine for common respiratory virus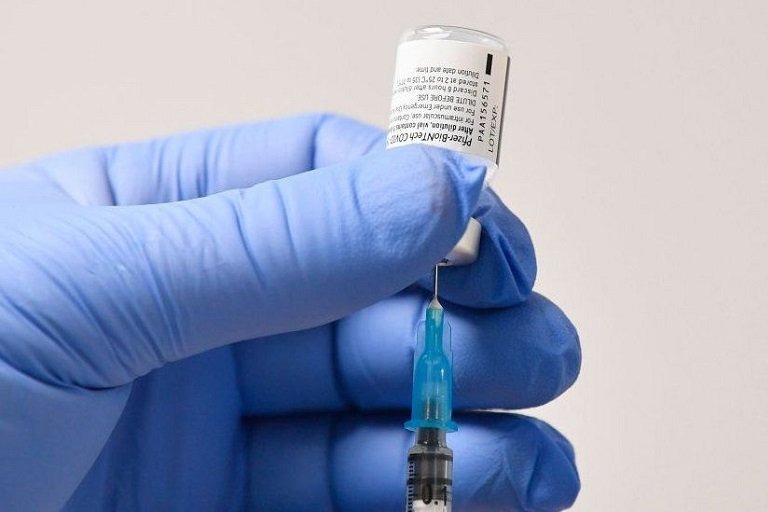 European regulators have licensed the region's first vaccine for respiratory syncytial virus (RSV), which causes thousands of hospitalizations and deaths annually.
The Arexvy injection, manufactured by the British pharmaceutical company GSK, is intended to protect persons aged 60 and over.
RSV usually causes cold-like symptoms, although it is a primary cause of pneumonia in children and the elderly.
Since the virus's discovery in 1956, efforts to produce a vaccine have been hampered by the virus's complicated molecular structure and safety issues with past vaccination attempts.
The approval on Wednesday by the European Commission, which follows a recent endorsement from the European Medicines Agency, comes about a month after the US health regulator gave Arexvy the green light.
The availability of the vaccine in Europe will depend on national recommendations and reimbursement discussions, but the first launches are expected this autumn ahead of the 2023–2024 RSV season, GSK said on Wednesday.
The company does not expect a significant rollout in Europe this year, GSK's chief commercial officer Luke Miels told Reuters last month.
GSK, one of the world's biggest vaccine makers, is relying in part on Arexvy to drive long-term growth, despite the pending loss of patent protection for a key HIV compound and setbacks in its marketed oncology portfolio.
The US Food and Drug Administration also approved a similar shot, Abrysvo, from rival Pfizer last week.
Given the different definitions of the trial endpoints across the GSK and Pfizer trials, a direct comparison of efficacy is difficult.
The two companies are competing for a slice of an estimated $13 billion global market for RSV vaccines, according to modelling from Jefferies analyst Peter Welford, who in a note last month predicted Arexvy would ultimately rake in $4 billion in peak global sales.
While Pfizer will be a formidable competitor, GSK thinks it will ultimately capture more than half of the adult RSV market, TD Cowen analyst Steve Scala wrote in a note last month.
In Europe, RSV leads to over 270,000 hospitalisations and about 20,000 in-hospital deaths among adults over 60 each year.