Train collision kill 300, injure 850 in India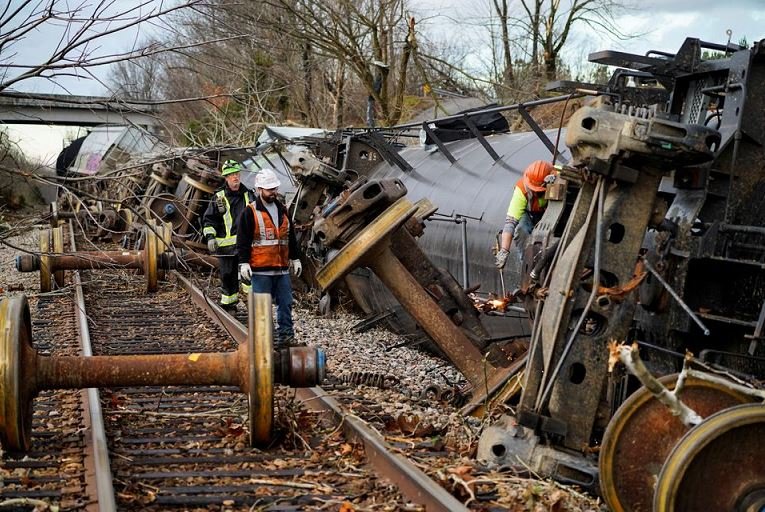 The death toll from the collision of two Indian passenger trains in Odisha state has risen to 288; more than 850 people have been wounded, a state government official said on Saturday, making the rail tragedy the country's bloodiest in more than two decades.
According to reporters, Sudhanshu Sarangi, director general of Odisha Fire Services, also stated that "rescue work is still ongoing" and that "a lot of serious injuries" had occurred.
On Twitter, Chief Secretary Pradeep Jena said that over 200 ambulances had been dispatched to the scene of Friday's tragedy in Odisha's Balasore district, and that 100 extra physicians, in addition to the 80 already on the scene, had been deployed.
Early on Saturday morning, newsmen video footage showed police officials moving bodies covered in white cloths off the railway tracks.
"I was asleep," an unidentified male survivor told NDTV News. "I was woken up by the noise of the train derailing. Suddenly, I saw 10–15 people dead. I managed to come out of the coach, and then I saw a lot of dismembered bodies."
Video footage from Friday showed rescuers climbing up one of the mangled trains to find survivors while passengers called for help and sobbed next to the wreckage.
The collision occurred at about 19:00 local time (1330 GMT) on Friday when the Howrah Superfast Express, running from Bangalore to Howrah, West Bengal, collided with the Coromandel Express, which runs from Kolkata to Chennai.
Authorities have provided conflicting accounts of which train derailed first to become entangled with the other. The Ministry of Railways said it has initiated an investigation into the incident.
Although Jena and some media reports have suggested a freight train was also involved in the crash, railway authorities have yet to comment on that possibility.
An extensive search-and-rescue operation has been mounted, involving hundreds of fire department personnel and police officers as well as sniffer dogs. National Disaster Response Force teams were also at the site.
On Friday, hundreds of young people lined up outside a government hospital in Odisha's Soro to donate blood.
According to Indian Railways, its network facilitates the transportation of over 13 million people every day. But the state-run monopoly has had a patchy safety record because of ageing infrastructure.
The state has declared Saturday a day of state mourning as a mark of respect to the victims.
India's deadliest railway accident occurred in 1981 when a train plunged off a bridge and into a river in Bihar state, killing an estimated 800 people.