Protesters block Benin-Lagos highway over hike in petrol price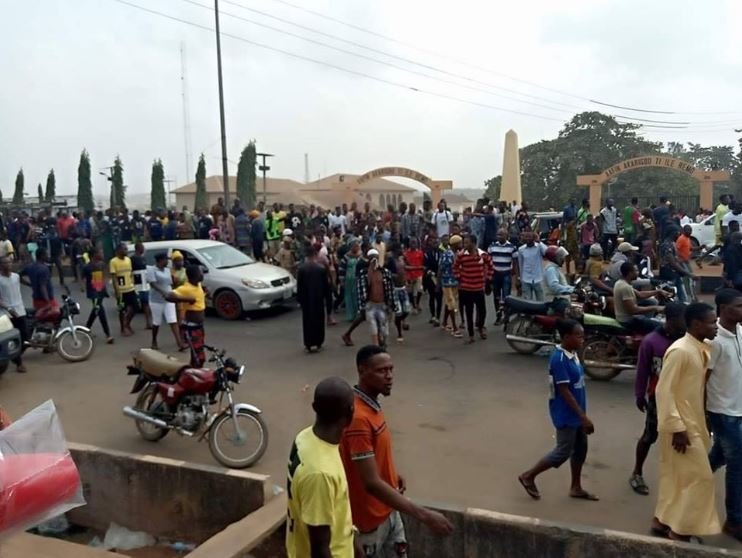 Angry protesters in Edo State have blocked the Benin-Lagos highway over the hike in the price of Premium Motor Spirit (PMS), also known as petrol.
The protesters, who comprised mainly members of the Edo State Civil Society Organisation (EDOCSO), called for an immediate reversal of the pump price of fuel.
The protest, which caused traffic jams along the highway, forcing commuters to trek to their destinations, saw the protesters wielding placards with inscriptions such as "Nigerians can't buy petrol at N520" "Petrol at N520 but N210" and "Petrol must be N210 till July end".
Speaking to journalists, Omobude Agho, former coordinator general of EDOCSO, said the protest was to get the attention of President Bola Tinubu so that he could look into the fuel pump price.
He said, "We are protesting because of the increase in fuel prices, which started yesterday. Marketers moved the price from N210 to over N500.
"We were shocked to see that even the NNPC Limited fixed over N500 as the pump price. So, we feel this is a plan to kill Nigerians or send us to our graves.
"The strategy is called local protest; we are localizing the protest. It is currently ongoing in places such as Uselu Shell, Ologbo, Siluko, and Agbor Park."
He further stated that if the federal government fails to find proper solutions to the situation by Friday, June 2, 2023, the protest will spread to other areas.