Nigerians knock Sowore over comment on Osinbajo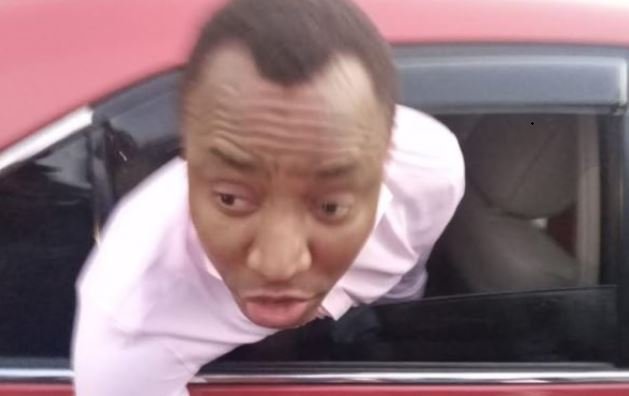 Omoyele Sowore, the presidential candidate of the African Action Congress (AAC), has suffered severe backlash from Nigerians over his comment on Nigeria's former Vice President, Prof. Yemi Osinbajo.
Sowore, who is known for his outright radical criticism of those in authority, in a tweet posted on his Twitter page today, June 2, 2023, claimed and berated the former Vice President for contributing "nothing" to the development and success of Nigeria.
In the tweet, he described Osinbajo and former President Muhammadu Buhari as monumental failures who destroyed Nigeria.
The tweet reads, Failure par excellence! The end of an error! Prof. Osinbajo returned from Abuja having done absolutely nothing to make Nigeria better than it was! Prof. Osinbajo and Mr. Buhari destroyed Nigeria as a tag team. As my secondary school principal used to say, "Bose Lo, Lose Bo!" (BL,LB) "(He went empty handed and returned empty handed) #Revolutionnow".
The comment, which has generated mixed reactions from Nigerians, saw Nigerians come to the defence of the former vice president.
Reacting to Sowore's post, @collinsbubbacon stated that "I totally disagree with you. I'm not a politician, but I know the duties of a vice president in the Nigerian dispensation are limited, and one thing I'm very sure of is that if you can remember when Buhari was sick and handed over to this month for a couple of weeks, the narrative was changing, and he could have done better if given more time, but they retrieved the power from him without wasting much time.
I know you hate these men, but sometimes you cut them some slack and say some good things about them. Buhari is a total failure, and you helped enthrone him, but if you see this man, please do not go there. He's a gentle man, and he acted according to the powers within his reach."
BazyYoung reacted by saying, "I couldn't disagree more. Prof. Osinbajo has been working hard to make positive changes in Nigeria, despite many challenges. It's not fair to place all the blame on him and @MBuhari for all of Nigeria's problems. #OneNigeria".
Some reacted by questioning Sowore's relevance in the political sphere in Nigeria.
Mr. Olu, @profolu, while reacting to the comment, questioned Sowore's relevance in Nigeria's politics. He said, "Always abuse everybody. Oga Sowore, how many votes did you get in the last election?"
@FemiOnubedo said "I'm not sure you had up to ten thousand votes in the last election. Anyway, this is what you're good at; keep it up!"
Babalola Olalekan bashed Sowore in his reaction. "You are getting old, boss. Talking down to them won't change anything. Work on yourself and your party. This isn't good, sir," he tweeted.
@Aneneonyic reacted by saying, Carry your dysfunctionality elsewhere; VPs are so limited or constrained in the running of the government. Buhari also took away the National Emergency Management Agency, which was under his control. What do you want him to do?"