GWR title holder Hilda Baci gets hall of fame nomination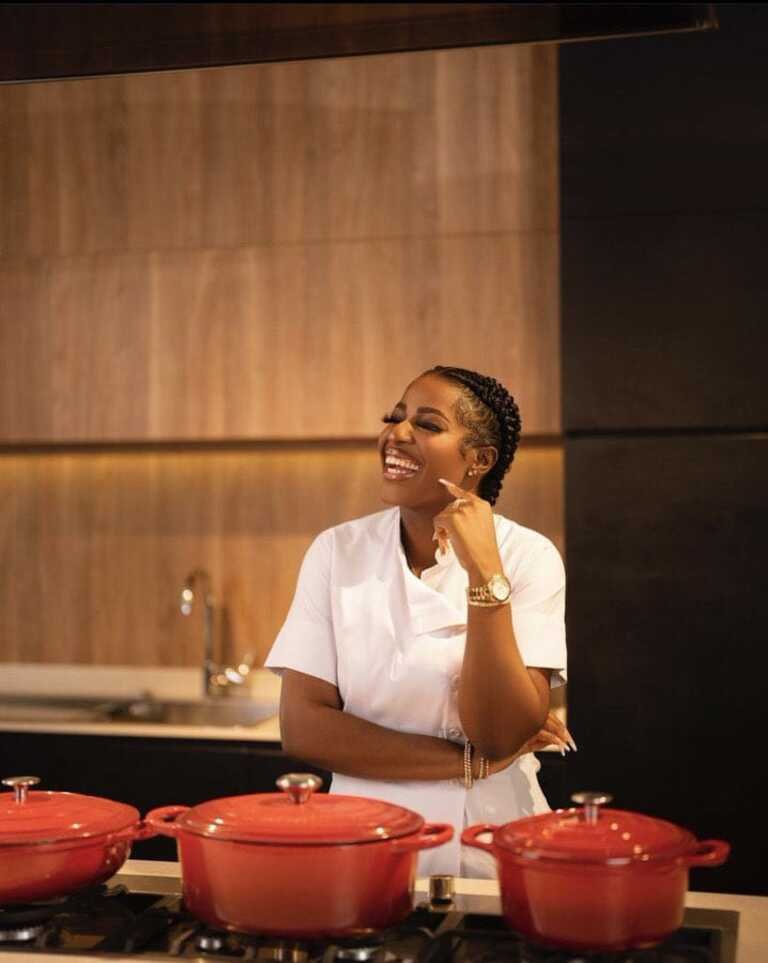 Following her successful Guinness World Record-breaking display in a 93-hour cook-a-thon, Chef Hilda Effiong Bassey, popularly called Hilda Baci, has been nominated to be inducted into the Akwa Ibom State House of Assembly Hall of Fame.
The motion was moved during Thursday's plenary session of the House of Assembly, in which the members unanimously concurred with a motion sponsored by the member representing Nsit Ubium state constituency and deputy leader, Rt. Hon. Otobong Bob.
Bob, in his motion, recalled that Bassey, on completion of the 93 hours and 11 minutes cook-a-thon, had created more than 55 recipes and over 100 meals, including local delicacies peculiar to Akwa Ibom State, a feat he stressed should be commendable.
He said that the State Assembly has a custom of officially giving credence and commendations to true ambassadors of the state who are achieving great things on the global scene.
He mentioned some notable Akwa indigenes who had attained such heights and were generously honored to include Ime Ime Umanah, the first black African president of the prestigious Harvard Law Review, and Master Stephen Udotong, a Nigerian whiz-kid in the United States who built the first nuclear fusor in 2017, among others.
Members of the House, including Rt. Hon. Asuquo Nana (Ikono), Rt. Hon. Effiong Johnson (Mbo), Hon. Jerry Otu (Ikot Ekpene/Obot Akara), and Hon. (Mrs.) Itoro Etim (Uruan), supported the motion, maintaining that Hilda Bassey had projected the state in a good light to deserve the honor.
They noted that recognition of Bassey's success would serve as a morale booster and encouragement to other Akwa Ibomites who may wish to attempt positive feats in different endeavors of life.
Responding, the Speaker, Rt. Hon. Udeme Otong, directed the clerk of the House, Nsikak-Abasi Orok, to issue an official congratulatory message and forward the same to Hilda Bassey.