FG license 6 petroleum products importation companies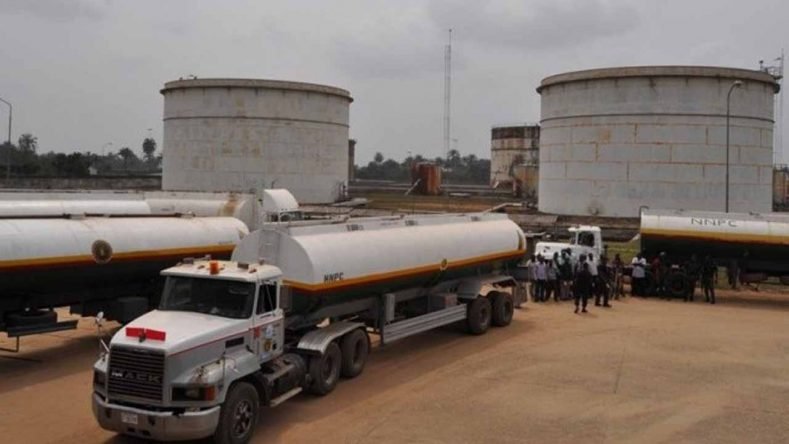 The Federal Government has approved the granting of licenses to six new companies for the importation of petroleum products into the country.
The Managing Director of the Nigeria Mainstream and Downstream Petroleum Regulatory Authority (NMDRA), Farouk Ahmed, has stated that six new companies have received approval to import petroleum products into Nigeria.
Ahmed stated this on Monday, June 19, 2023, to state house correspondents at the Presidential Villa.
Farouk also stated that aside from the six companies that were granted the license, several other companies applied for permits to import petroleum in due course.
Ahmed also refuted allegations that the Nigerian National Petroleum Company Limited (NNPCL) had approved Dangote Group to import petroleum, saying that the power to grant licenses for the importation of petroleum products does not fall within the company's purview.
The managing director further stressed that several companies have applied for fuel importation licenses, and anyone who so desires can apply for importation to get access to the port, as the authority is open to all those vying for the license.
Ahmed said, "There are six companies who said they want to import fuel in July. Of course, all the others may import in December, November, or anytime, but of those who expressed interest in bringing in fuel in July, there were six of them as of this morning.
"The beauty of it is that there are interests, which means that they have been able to have access to foreign exchange to import.
"Now, as we go along, of course, we'll be briefing you on the progress or the achievements so far, but the important thing is that NNPC has 30 days of fuel sufficiency, so we do not anticipate any gap in supply or distribution."
Meanwhile, President Bola Tinubu has put measures in place to stop ship owners from withdrawing their vessels over what they call excessive back charges.
Zacchaeus Adedeji, the Special Adviser to the President on Revenue, led government officials in an interactive session with stakeholders in the shipping sector at the State House.
It was reported that no fewer than two ship owners stated their intentions of keeping their vessels away from Nigeria after a series of multimillion-dollar tax bills were sent out, seeking to recover unpaid duties from 2010 to 2019.
Adedeji, who briefed State House correspondents after a meeting yesterday with stakeholders, allayed their fears. He also stated the agreement reached to prevent vessel withdrawal so as not to interrupt the flow of products.
Adedeji assured stakeholders that a technical committee has been set up to resolve the bone of contention.