Court jails Saudi Arabia bound drugs trafficker 5 years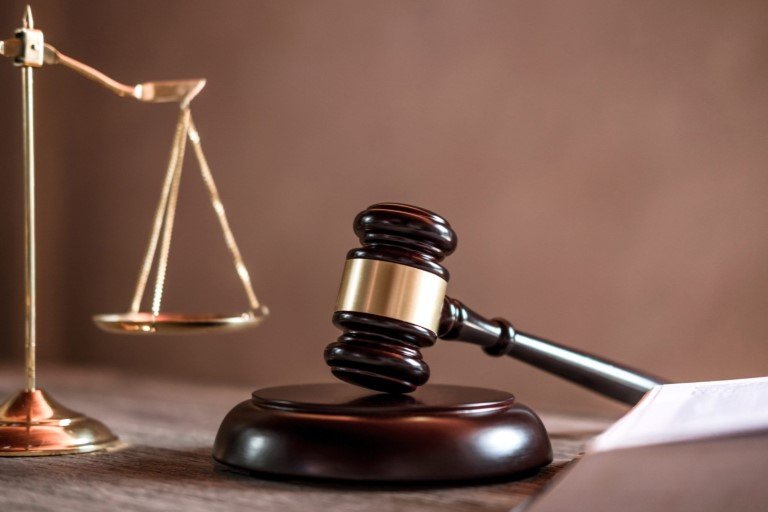 Ariyibi Ahmed Olaseinde, 49, was found guilty and sentenced to five years in jail today by a Lagos Federal High Court for attempting to unlawfully transport 11.5 kilogrammes of cocaine to Saudi Arabia.
Justice Chukwuejekwu Aneke convicted and sentenced the drug trafficker after he pleaded guilty to the National Drug Law Enforcement Agency's (NDLEA) two charges of conspiracy and illicit drug exportation.
According to the prosecutor, Mr. Augustine Nwagu, the convict was arrested with the drug on February 20, 2023, at the Screening Hall of Murtala Mohammed International Airport, Ikeja, Lagos, during the outward clearance of passengers on a Qatar Airways flight to Medina, Saudi Arabia, via Doha.
The prosecutor told the court that the convicted conspired with one Jeleel Badmus, now at large, to commit the crimes.
The prosecutor told the court that the convict, during interrogation, said he was commissioned by Jeleel Badmus (now at large) to traffic the banned substance on the promise of being paid $1,500 USD and that he had been paid $300 as part of the money promised.
He told the court that the criminal acts of the convict contravened Sections 14(b) and 11(b) of the National Drug Law Enforcement Agency Act, Cap N30 Laws of the Federation of Nigeria, 2004.
The convict pleaded guilty to the charges after they were read to him.
Following his guilty plea, the prosecutor, Mr. Nwagu, reviewed the facts of the crime and tendered several exhibits, which were admitted by the court.
Among the exhibits tendered by the prosecutor are the seized drug, his two confessional statements, his two ECOWAS/Nigeria International passports, and $300 USD.
The prosecutor thereafter urged the court to convict and sentence him according to the sections of the NDLEA Act he was charged with.
The convict's lawyer, Chief Lilian Omotunde, in her alluding, pleaded with the court to tamper with justice with mercy in sentencing her client.
Chief Omotunde particularly urged the court to give her client the option of a fine in lieu of a custodial sentence, saying the convict is a first-time offender and for not wasting the precious time of the court and prosecution.
In her judgement, Justice Aneke, after considering the lawyer alluding, sentenced the convict to five years imprisonment.
The judge, however, ordered the convict to pay the sum of N5 million in lieu of the jail term.
The judge also ordered the convict to perform 150 hours of community service in addition to the fine option. While also ordering that the two travelling passports and the sum of $300 USD be forfeited to the federal government of Nigeria.