Benzema signs 3-year deal with Al-Ittihad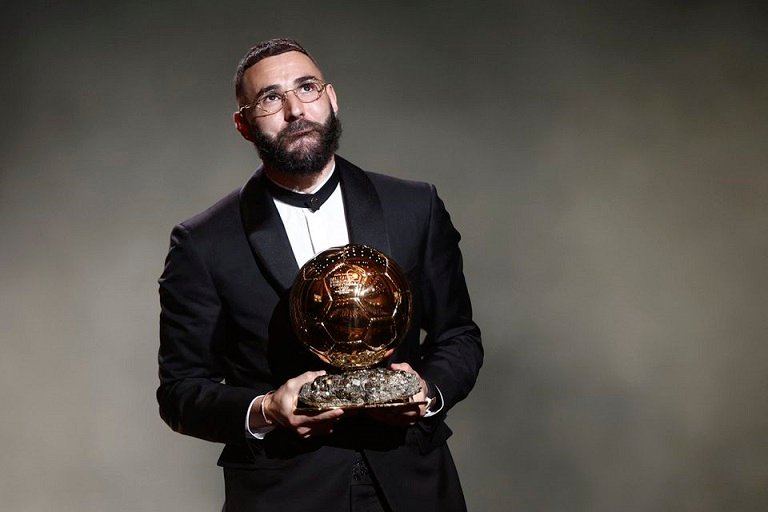 Real Madrid's Ballon d'Or winner Karim Benzema has agreed to a three-year contract with Saudi Arabia's Al-Ittihad, beginning next season.
The news comes only days after Real Madrid confirmed that the 35-year-old will be departing the club after 14 seasons, and just one day after coach Carlo Ancelotti stated that there was "no doubt" Benzema's future lay in Madrid.
"Benzema has signed a three-year contract with Al-Ittihad starting next season," a Saudi club source informed reporters.
If the move is confirmed, Benzema will join his former Real Madrid teammate Cristiano Ronaldo in the Gulf kingdom after the five-time world player of the year moved to Al Nassr from Manchester United following last year's World Cup.
Senior officials from another Saudi Arabian club, Al Hilal, have flown to France to try and seal a deal for Messi after the 35-year-old Argentinian played his last game for PSG at the weekend, two sources with knowledge of the matter told newsmen on Sunday.
The Saudi delegation plans to meet Messi's father and agent, Jorge, with the aim of completing the signing as soon as possible.
Benzema joined Madrid in 2009 from Ligue 1 side Lyon.
He made 648 appearances for Madrid and is second on Real's all-time goalscoring list with 354 — only Ronaldo has more.
He has won five Champions Leagues, four La Liga titles, and three Copas del Rey with Madrid.
But after a stellar 2021–22 season when he led Real to Champions League glory and was rewarded with the Ballon d'Or, he was troubled by injuries in the just-completed season and had to miss France's World Cup campaign in Qatar last year with a thigh problem.
Saudi Arabia has drawn up a list of "more than 10" players who have won either the Champions League or the World Cup that it wants to lure to its league, a source close to the negotiations has told newsmen.
The list includes Real Madrid and Croatia midfielder Luka Modric, Tottenham goalkeeper Hugo Lloris, and his France teammate N'Golo Kante. All are at the tail end of their careers.
The world's biggest oil producer has ambitions to host the World Cup in 2030 or 2034 and is betting on sport to help revamp its austere image, which has earned accusations from rights groups that it is "sportswashing".
Real are holding a ceremony on Tuesday to say goodbye to Benzema.