We were scared Buhari was going to throw us in jail – Jonathan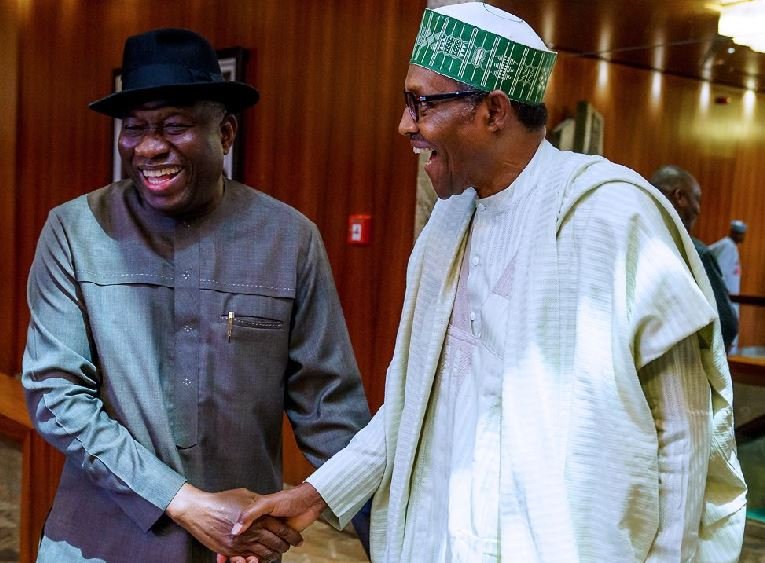 Former President Goodluck Jonathan stated that members of his cabinet were afraid of being imprisoned if the immediate previous President, Muhammadu Buhari, was elected in 2015.
Jonathan stated in an interview on Monday that some of his cabinet members believed he would flee the nation, but he stayed.
Jonathan said, "In my own time especially in the 2015 elections, my ministers, my senior officers, people who worked with me; there was this fear that having lost the election, what would be our fate? Would the new government just throw all of us into jail without giving a fair hearing? Because government is next to the court and can decide to do anything."
The former president said the "tense atmosphere" his team faced during the transition period in 2015 was not faced by the outgone government of Buhari.
Speaking further on why he conceded defeat to Buhari, Jonathan said, "By this time, I already conceded defeat. And I knew why I conceded defeat, because I was more interested in the country than myself."
Jonathan said it was important for politicians to be more interested in the country than themselves, saying without the country, there would be no president.
According to him, despite the transition of the electoral process from manual to electronic, there were still problems.
He warned that Independent National Electoral Commission must sit up or else the commission would throw Nigeria into conflagration someday.
When asked how Nigeria could come out of electoral controversy through reforms, he said, "The problem we have is INEC and security. And I used to give an example; if two soccer teams are playing and the referee decides to look the other way, they will injure themselves.
"And you must not allow it. The electoral management body shares more than 60 per cent of the blame. If they do their work well, the politicians will have no choice but to follow the rules – they, the security and the courts."