Sudan conflict drives 100,000 over border amid crumbling ceasefires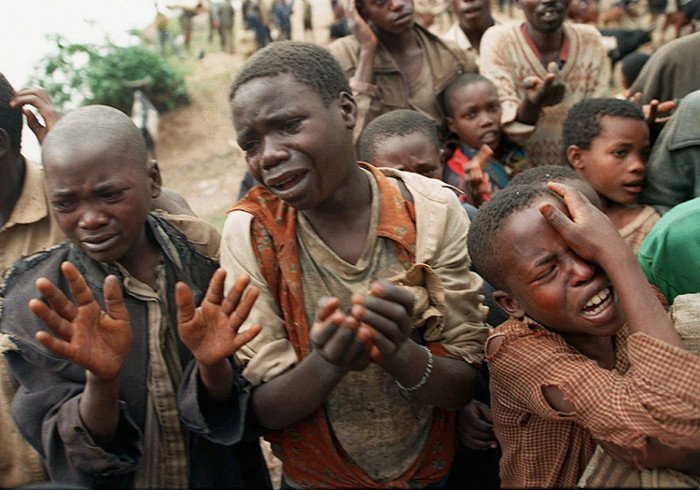 Sudan's conflict has driven 100,000 people to escape across its borders, and the violence, now in its third week, is causing a humanitarian catastrophe, according to UN officials, as gunshots and explosions boomed throughout the city despite another truce agreement.
As Sudan's impoverished neighbours deal with a refugee crisis, and fighting impedes aid deliveries in a country where two-thirds of people already rely on some outside assistance, the conflict risks escalating into a larger disaster.
Egyptian President Abdel-Fattah al-Sisi said Cairo will promote discussions between Sudan's warring military groups while "being careful not to interfere in their domestic matters."
"The entire region could be affected," he said in a Japanese newspaper interview on Tuesday, as an ambassador from Sudan's army leader, who heads one of the fighting groups, visited Egyptian authorities in Cairo.
According to UN sources, UN assistance director Martin Griffiths plans to visit Sudan on Tuesday, although the exact date has yet to be confirmed.
The United Nations World Food Programme announced on Monday that it was restarting operations in safer regions of the nation after a brief break earlier in the fighting during which several WFP personnel were murdered.
"The risk is that this will be a regional crisis, not just a Sudan crisis," said Michael Dunford, the World Food Programme's East Africa director.
The leaders of the army and the paramilitary Rapid Support Forces (RSF), who previously shared power as part of an internationally supported transition to free elections and civilian administration, show no signs of relenting, but neither seems to be able to score a rapid triumph. This has heightened the prospect of a protracted battle involving foreign forces.
Early Tuesday, black smoke could be seen hanging above Khartoum, the capital city located at the junction of the Blue and White Niles. According to witnesses, air strikes targeted Bahri on the east bank, while fighting erupted in Omdurman to the west.
Hundreds have killed in the combat between the army, led by General Abdel-Fattah al-Burhan, and the RSF, led by General Mohamed Hamdan Dagalo, also known as Hemedti. Each has accused the other of violating a series of ceasefires.
The army has employed airpower against RSF forces entrenched into Khartoum civilian districts, causing widespread damage and reigniting violence in Sudan's far west Darfur region.
According to WFP's Dunford, Port Sudan, where thousands of refugees have left Khartoum in search of evacuation overseas, is the key entrance point for relief for several nations in the area.
"Unless we stop fighting, unless we stop now, the humanitarian impact will be massive," he added.
Kenya has volunteered to utilise its airports and airstrips near the South Sudan border as part of an international humanitarian effort, according to Kenyan Foreign Minister Alfred Mutua.
Supplies For Aid
Relief supplies that had landed in Port Sudan for other relief organisations were still awaiting safe passage to Khartoum, a road travel of around 800 km (500 miles), while Medecins Sans Frontières (MSF) said that it had delivered some goods to Khartoum.
According to the United Nations Migration Agency, the fighting has displaced 330,000 Sudanese inside Sudan's borders.
Thousands of Sudanese are attempting to flee the nation, with many crossing into Egypt, Chad, and South Sudan. The United Nations warned on Monday that 800,000 people, including refugees residing in Sudan temporarily, might ultimately depart.
Delays are prompting migrants to wait for days at the border with Egypt, where more than 40,000 individuals have crossed in the last two weeks after spending hundreds of dollars to go north from Khartoum.
Foreign countries have conducted their own evacuation efforts, including an airlift from outside the capital and long road convoys to Port Sudan, where ships ferried them abroad.
The majority of European nations have completed their evacuation operations. Russia said on Tuesday that it had evacuated 200 of its people.
The army and RSF have shared authority since a coup in 2021, but they had clashed over the timing for a transition to civilian administration and plans to integrate the RSF into the regular military.
They had fought side by side against an insurrection in Darfur that began in 2003 and resulted in the deaths of over 300,000 people, prompting claims of genocide.