Osinbajo has true passion for the Nigerian people – Akande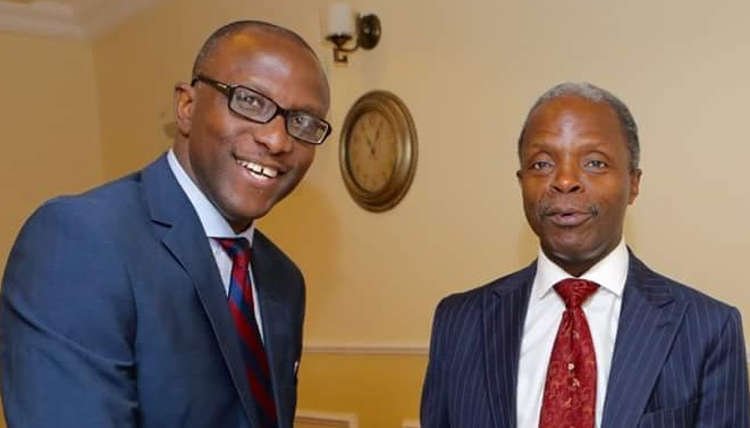 Laolu Akande, the spokesman to Vice President, Prof. Yemi Osinbajo has stated that his principal has an unflinching passion for the Nigerian people and that he demonstrated it as the number two citizen.
Akande in an interview on "Daily Politics," on Daily Trust TV, on May 19, 2023, where he reflected on his journey serving as a spokesman and the person of Prof. Osinbajo.
Speaking to Prof. Osinbajo's passion for Nigerians and his job, he said, "What you see is what you get. He has the passion not only for the job and any task that he is given but he has the passion for people, a true passion for people. He is not your regular politician. He would say to me that, "Look, Laolu, this is not a monarchy, we are not going to be here forever. Whatever we need to do, let us do it, and do it well".
"From day one, he said we are not going to be here forever, whatever we want to do, let us do it, we have very limited time. Whether it is four years, or eight years or even more, it is limited time, we have to do what we have to do and do it well.
Responding to a question about his professional and personal relationship with the Vice President, he said, "We share a few values together. I have a very keen seen for public spirit and I say this with the sense of modesty and responsibility. The only reason people relinquish their rights to a government is because they want the government to serve their interest. That is what I believe about government.
"Government is meant very strictly to serve the people, he shares that view, so have that common belief. So it wasn't difficult for us to blend and to become very personally close.
"We shared other things together. The only time that maybe we have some tension in our relationship is when he thinks I'm just being a journalist and he will say, "You this man you are no longer a journalist, you are a government spokesman."
Speaking to his tribute when Prof. Osinbajo turned 66 in 2023, he explained that his exist to inspire tribute was borne out of Osinbajo's selfless desire to build a better future for individuals, groups and the country.
"I find him to be somebody, first and foremost by his reputation, which was the reason why I decided to come and join his campaign.
"He went in as Attorney General in 1999, into a Lagos State judiciary that was rampantly corrupt, and he was able to sanitize it and turn that around. That told me that this is somebody who wants to do something.
"This is somebody that understands that at the heart of governance must be the people and his sense of social justice. When you see how he relates with people personally, he inspires a lot by his service by what he is able to achieve, by the values that he espouses, the things that he believes and how he works. He inspires.
"Before I started working with him, I used to think I was a gentleman but one of the things I quickly realised that he is a gentleman.