NSCDC warns petrol dealers against hoarding and hiking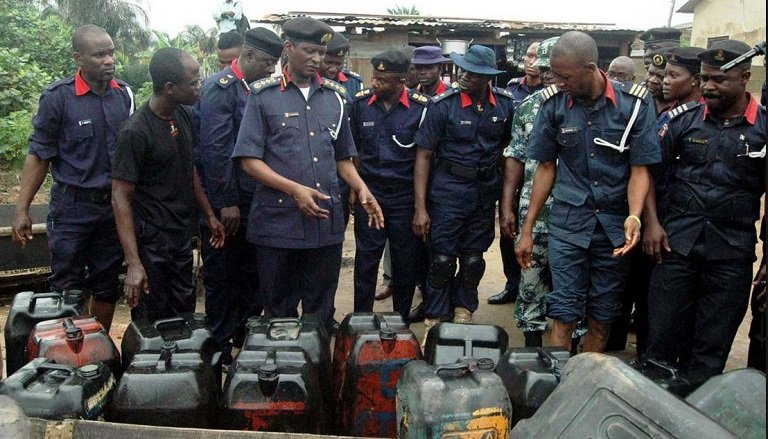 The Nigeria Security and Civil Defence Corps (NSCDC) has advised petroleum product merchants not to make residents' lives unpleasant by stockpiling and raising pump prices.
Mr. Muhammad Muazu, Commandant of the Corps in Zamfara, gave the warning in a statement published by the command's Public Relations Officer, Mr. Ikor Oche, and made accessible to newsmen in Gusau on Wednesday.
According to him, the Corps has been dismayed by the unjustified artificial shortage of petroleum goods caused by marketers in reaction to President Bola Tinubu's announcement that subsidies on the items will be removed.
Muazu described the act as sabotage and an attempt to scuttle the smooth takeoff of the new administration in the country.
He explained that NSCDC was saddled with the responsibility of ensuring a free supply of petroleum products to the right destination without diversion or hoarding.
The commandant therefore assured that the Corps would deal with any filling station found hoarding or causing artificial scarcity in accordance with the law.
He warned all petroleum dealers to desist from making life unbearable for the citizens.