NCAC advises youths against 'Japa syndrome'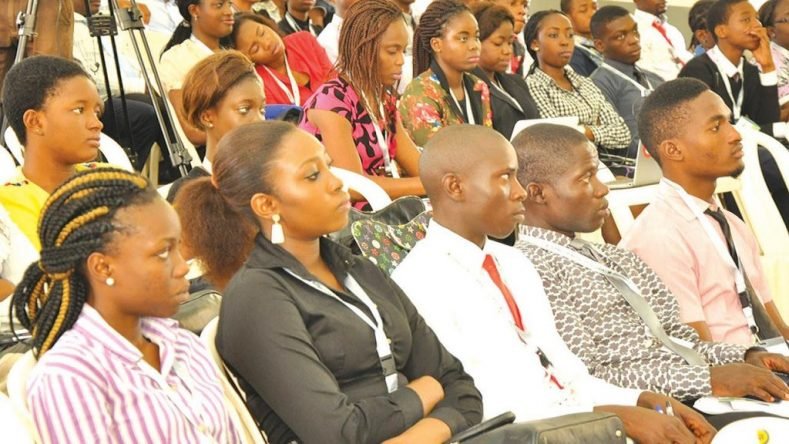 The National Council for Arts and Culture (NCAC) has warned Nigerian youths to avoid the "Japa syndrome," claiming that it does not offer a quick path to wealth.
The suggestion was given by Mr Olusegun Runsewe, Director-General of NCAC, during a tourism and cultural stakeholders meeting in Abuja on Tuesday.
"Culture, Peace, and National Rebirth: An Agenda Setting" was the topic of the conference intended to establish the agenda for the future administration.
Runsewe cited examples of young people travelling overseas to work menial occupations that were impossible to find in Nigeria.
He said it was past time to confront the 'japa syndrome,' and he advised young people to be creative and concentrate on becoming self-employed.
He saw that travelling abroad did not automatically result in riches.
"It is our responsibility to culturally guide the country; our youths are dissatisfied with the state of the economy, but it is not enough for them to leave the country to work in menial jobs when they can stay and be creative in order to create wealth."
"There is a growing sense of alienation among the vast majority of our youths, manifesting in various forms of restiveness, internationalisation, and the display of vices at odds with our culture."
"As a government and as parents, we need to wake up to this reality and ensure that the situation is corrected as soon as possible," he added.
According to Runsewe, the conference was purposefully scheduled to advise the next administration on what should be done in the cultural sector.
Three garmane concerns, according to him, were addressed: the Japa syndrome, religious intolerance and violence, and the need for cultural renewal.
He urged Nigerian leaders at all levels to work together to create a conducive social climate for the nation's growth by preaching peace, living in peace, and working together in peace.
Furthermore, Alhaji Nura Kangiwa, Director-General of the National Institute of Hospitality and Tourism (NIHOTOUR), stated that "there is no greener pasture anywhere; the youth only need to be appropriately skilled to be self-employed."
"The observation is also that the youth are too proud to embrace reality; they are wasting their future abroad; their choice of greener pastures can be created here in Nigeria as they embrace various skills."
Earlier, Mrs Rebecca Ede, Chief Executive Officer of Hadid Consult, stated that the government's assistance and immediate intervention were required to position the youth to know what they have to offer in terms of wealth creation.
She suggested that internet fraudsters be used for rehabilitation and reorientation.
She challenged the young to always improve their internationally transferable abilities.
These talents, according to her, pertain to abilities or knowledge that go beyond a single position, function, or profession.
"Young people can empower themselves by developing power skills, also known as transferable skills, such as problem solving, critical thinking, project management, relationship building, communication skills, and technology skills."
"All of these can be developed and served from Nigeria, where they currently dominate the universe."
"Because these skills can be applied in a variety of contexts, industries, or job functions, they are highly sought after by employers worldwide."
"Having these skills is a valuable asset that will help you succeed no matter where your career takes you." "The good news is that developing these skills is simple and can be applied to any career path," she said.